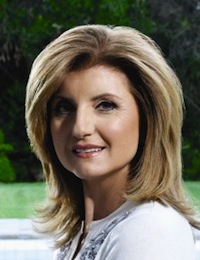 The Huffington Post has launched another international vertical — Al Huffington Post Maghreb, covering Algeria, Morocco and Tunisia.
Arianna Huffington, the site's editor-in-chief and president of AOL's Huffington Post Media Group, made the announcement on her HuffPo blog – a medium that will be heavily featured in HuffPo Maghreb's first days.
"To kick off Al Huffington Post Maghreb, we are featuring a range of bloggers," Huffington wrote, calling the new site "both a journalistic outlet and a blogging platform."
Also read: Huffington Post Executive Editor Tim O'Brien to Depart
Under the editorial directon of Kader A. Abderrahim, HuffPo Maghreb is published in French, but Huffington said much of its content will be translated into several languages ("English, Spanish, Italian, Japanese and soon German").
HuffPo has opened several international verticals recently — Japan (last May), Germany (coming this fall), Spain (June 2012) and Italy (September 2012). There are also Canadian, French and British versions.