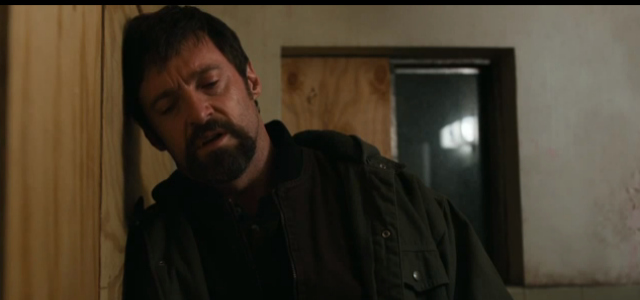 If you like kidnapping, then you will love "Prisoners." Also, you should probably go to jail, too.
The official trailer for "Prisoners" has hit the web, and the film looks as intense as the all-star cast — including Hugh Jackman, Jake Gyllenhaal, Melissa Leo, Terrence Howard, Viola Davis, Maria Bello and Paul Dano.
Poor Dano is the only one without "Academy Award" over his name in the end credits. Oh and he's also playing an accused kidnapper and presumptively, a child molester. The role has some less than desirable on-screen reprecussions.
See video: 'Wolverine' Vine Tweaser: 6 Short Seconds of Hugh Jackman, One Big Reveal
In the gripping preview of the Warner Bros./Alcon Entertainment film, Jackman and Howard's daughters are kidnapped on Thanksgiving from their Pennsylvania neighborhood. Enter Gyllenhaal, the detective on the case, who doesn't appear to get the job done. Enter a very pissed off Jackman. Get the picture.
When Dano's character is released from prison due to a lack of evidence, Jackman kidnaps him to make him talk. Apparently no one ever told Wolverine that two wrongs don't make a right.
Watch the first official trailer below: