Hugh Jackman is looking a little different these days.
The "Wolverine" star has begun shooting the third and final installment of the Marvel film series, which features Logan/Wolverine as an older man. But when Jackman, 47, posted an innocuous photo to Instagram, with him posing next to a platter of cooked fish, fans unaware of his latest movie began leaving a number of comments that expressed concerns about the state of his health.
"What happened to you Hugh?you [sic] are looking much older than your age…please take care…not looking healthy at all…pls," user @jayashreeguha1991 commented.
Also Read: 'Wolverine 3' Poised to Add 'Fear the Walking Dead's' Elizabeth Rodriguez (Exclusive)
"Wow r u ok u look a little frail," @amandaneachell said.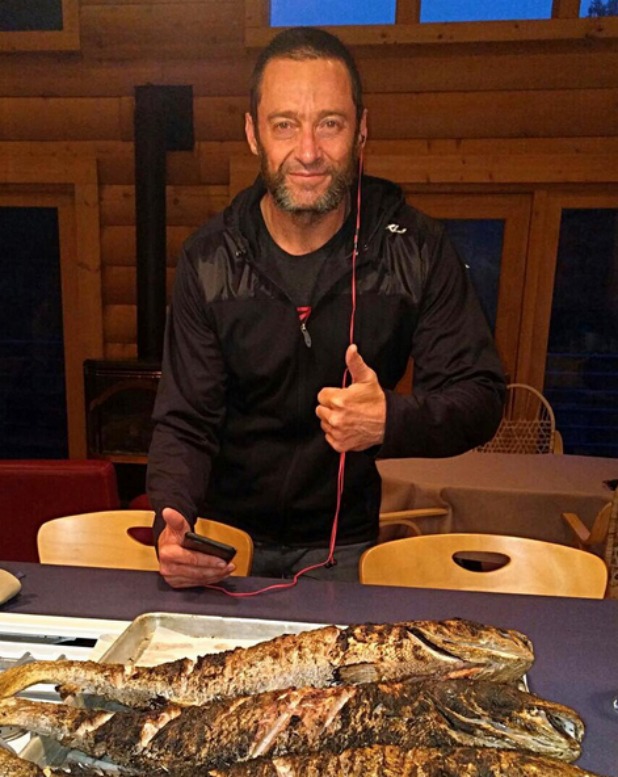 Die-hard fans weren't fazed, however, and tried to reassure others that he was probably just wearing his "Old Man Logan" makeup.
Also Read: Michelle Williams In Talks to Join Hugh Jackman's 'Greatest Showman on Earth'
The currently unnamed "Wolverine 3" is set to debut next March and will be Jackman's last turn as the clawed mutant.
It is directed by James Mangold and stars Jackman as Wolverine, Patrick Stewart as Professor X, Boyd Holbrook as the villain and Richard E. Grant as a mad scientist. "Fear the Walking Dead" star Elizabeth Rodriguez, Stephen Merchent, Eriq La Salle, and Doris Morgado are also set to star in the film.
[graphiq id="5Blatjp5x5z" title="Hugh Jackman" width="600" height="581" url="https://w.graphiq.com/w/5Blatjp5x5z" link="http://celebrities.prettyfamous.com/l/678700/Hugh-Jackman" link_text="Hugh Jackman | PrettyFamous" ]