Fire and ice proved an historically potent combination at the box office this weekend.
"The Hunger Games: Catching Fire" raced to the best Thanksgiving weekend ever at the box office, taking in a whopping $110.2 million over the five days. And Disney Animation's "Frozen" brought in $93 million over the long weekend – the holiday's best opening ever, ahead of the $80 million debut of "Toy Story 2" in 1999.
"Catching Fire" shattered the previous mark for the Thanksgiving weekend, set by "Harry Potter and the Sorcerer's Stone" with$82 million in 2001. Its $74.5 million Friday-Sunday total ranks among the best second weekends ever, and the Jennifer Lawrence sequel has already taken in $296 million domestically and $573 million worldwide for Lionsgate.
Also read: 'Fast and Furious' Star Paul Walker Dead in Car Crash
Led in by "Catching Fire" and "Frozen," the overall box office revenue was at roughly $294 million, which if it holds will top last year's $291 million Thanksgiving record. With those two dominating, the holiday's other wide openers – the Jason Statham-James Franco thriller "Homefront," the musical "Black Nativity" and Spike Lee's "Oldboy"– scrapped for leftovers.
Open Road's R-rated 'Homefront" brought in a soft $9.7 million over the five days. Fox Searchight's "Black Nativity" did $3.9 million and FilmDistrict's "Oldboy," an R-rated vengeance tale starring James Brolin, tanked with a dismal $1.2 million.
Monday's actual numbers could change things, but the three-day total for "Catching Fire" is just behind that of "Avatar" ($75.6 million) and "The Dark Knight" ($75.2 million) for the No. 2 best second weekend ever. The $103 million posted by last summer's "The Avengers" is tops.
Also read: Paul Walker Dead – Hollywood Mourns 'Fast & Furious' Star on Twitter (Updated)
"Catching Fire" isn't in 3D but Imax is playing a major role in its success. Eighteen of its top 20 domestic runs were at Imax theaters, and it brought in $8.6 million from 346 locations overall. It was in a market-high 4,163 theaters overall.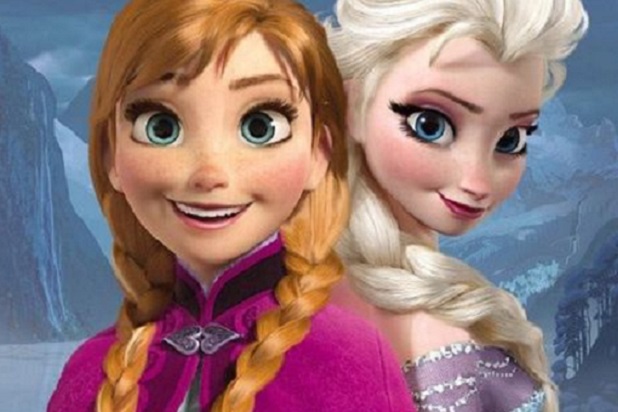 Disney's marketing team hit the bulls-eye with "Frozen." The audience was 81 percent families, with women making up 57 percent of the crowd.
"There is a lot of momentum behind Disney Animation Studios right now, and that's the foundation upon which the company was built, so to see it acknowledged so spectacularly by the public is really exciting for us," Disney distribution chief Dave Hollis told TheWrap.
Also read: Will 2013 Break the Domestic Box Office Record? All Hope Lies With the Holidays
The big opening for "Frozen' further cements Disney's family films as a holiday tradition; the studio owns the top five Thanksgiving openings ever.
"But you have to a great story and tell it well, and this film did that, as the reviews (84 percent positive on Rotten Tomatoes) and the 'A+' CinemaScore show," he said.
Like "The Little Mermaid," it's loosely based on a tale by Hans Christian Andersen. In it, fearless optimist Anna (voiced by Kristen Bell) teams up with Kristoff (Jonathan Groff) in an epic journey, encountering Everest-like conditions, and a silly snowman named Olaf (Josh Gad) in a race to find Anna's sister Elsa (Idina Menzel), whose icy powers have trapped the kingdom in eternal winter. Chris Buck and Jennifer Lee directed the film, produced for $150 million.
Roughly 28 percent of the "Frozen" grosses came from 3D. That's low — about 80 percent of the its 3,742 theaters were 3D — but in line with other recent Disney hits like "Monsters University" 24 perecent) and "Wreck-It Ralph" (29 percent).
Two expanding Oscar hopefuls, "The Book Thief" and "Philomena," broke into the top ten.
Fox went nationwide with its World War II drama starring 12-year-old Sophie Nelisse and it brought in $6.4 million from 1,234 theaters for seventh place. The Weinstein Company aggressively expanded its Judi Dench drama from four theaters to 835 locations and it brought in $5.6 million, good for ninth place.
CBS Films' geriatric comedy "Last Vegas" was tenth, after taking in $3.8 million over the five days.  It's the company's highest-grossing film ever, and should hit $60 million domestically early next week.