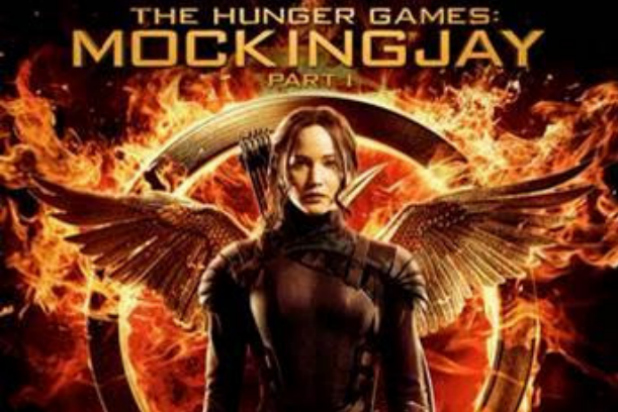 The soundtrack for the latest "Hunger Games" movie just hit the bullseye: The Republic Records album for the film franchise's "Mockingjay – Part 1" debuted at No. 1 on the iTunes chart on Monday.
Grammy winner Lorde curated the soundtrack for the third installment of the Jennifer Lawrence Lionsgate film.
See photos: 21 Movie Sequels That Took Forever to Hit the Big Screen (Photos)
Previously, Lorde's single "Yellow Flicker Beat" rose to the Soundtrack Top Songs Chart. After its first two weeks, the song's video accumulated 5.3 million views.
Here is the track list for "The Hunger Games: Mockingjay – Part 1":
"Meltdown" – Stromae ft. Lorde, Pusha T, Q-Tip & Haim
"Dead Air" – CHVRCHES
"Scream My Name" – Tove Lo
"Kingdom" – Charli XCX ft. Simon Le Bon
"All My Love" – Major Lazer ft. Ariana Grande
"Lost Souls" – Raury
"Yellow Flicker Beat" – Lorde
"The Leap" – Tinashe
"Plan The Escape" (Son Lux Cover) – Bat For Lashes
"Original Beast" – Grace Jones
"Flicker" (Kanye West Rework) – Lorde
"Animal' – XOV
"This Is Not A Game" – The Chemical Brothers ft. Miguel
"Ladder Song" – Lorde
See photos: 25 of TV's Most Powerful Leading Ladies (Photos)
"The Hunger Games: Mockingjay – Part 1" was directed by Francis Lawrence and stars Jennifer Lawrence, Josh Hutcherson, Liam Hemsworth and Woody Harrelson. The latest adaptation from the novel series will be released in theaters worldwide on Nov. 21.
Watch the video for Lorde's "Yellow Flicker Beat":