This summer's biggest reality TV sweepstakes isn't any show or contest, it's the scramble to see who will replace Simon Cowell next season at the judge's table on Fox's ratings hit "American Idol."
Indeed, a long list of celebrities have been rumored to be in the running for what is arguably reality TV's biggest gig.
On Wednesday, three more new names popped up: Chris Isaak, Harry Connick Jr. and Donald Trump. All three have been cited as being serious contenders and the Hollywood Reporter even went as far as to say Isaak has been in for two meetings with "Idol" brass.
Both Isaak and Connick Jr. are award-winning singers who have proven ability shine on screen. Isaak starred in Showtime's "The Chris Isaak Show" from 2001-2004; Connick is not only one of the bestselling musicians of all-time, he's been in a Broadway musical.
Here are the other big names that have been discussed as potential replacements for Cowell:
Elton John: John was one of the first stars to end up in the "Idol" rumor mill. The British pop singer would be a natural fit for the program since he has the rare combination of an outgoing personality and genuine music industry knowledge. According to the U.K. tab Sunday Express, Sir Elton is being hotly pursued by the show's producers. In April, John performed on the show's ninth "Idol Gives Back" charity episode.
Jamie Foxx: Like Elton John, Foxx has the personality and musical ability to be a credible "Idol Judge with his dual career as an actor and recording artist. Rumors of Foxx replacing Cowell may have surfaced because the actor was in talks with the Fox network about a pilot titled "Afterparty." The network eventually decided against picking up Foxx's show. Foxx performed on an episode of "Idol" during the eighth season in 2009 and served as a mentor to the top four finalists on the ninth season. And he gave away T-shirts to the contendors.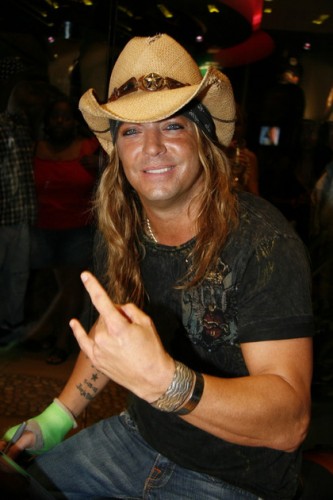 Bret Michaels: His name entered the mix after fans reported that the former Poison frontman and "Celebrity Apprentice" star said he was in talks to do the show on stage at a concert in Biloxi, Miss. in May. Michaels appeared on "Idol's" season nine finale performing a duet with contestant Casey James.
Tommy Mottola: An industry heavyweight with not just street cred but name recognition. The ex-husband of singer Mariah Carey, Mottola is currently the co-owner of Universal Music Groups' Casablanca Records.
Steve Lillywhite: Best-known for producing eight of U2's albums, Lillywhite has worked with a variety of other artists, including the Rolling Stones, Dave Matthews Band and Phish. He put himself into contention by filming a Youtube video auditioning for the job.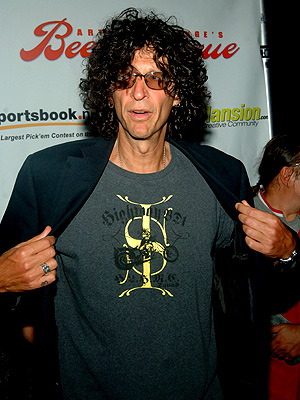 Perez Hilton: The Hollywood blogger took his shot at Cowell's job by posting a video outlining his qualifications on FunnyOrDie.com. "The main reason I should be the new judge on 'American Idol' is simple — I'm a gay man and nobody has snarky opinions on singing like a proud homo."
Howard Stern: Back in February, Sirius radio host Stern confirmed reports that he was talking with Fox about joining the show, telling his listeners, "There's not a better job on the planet than judging that f—ing karaoke contest." Hmm. Perhaps not the best way to endear himself to the show's creators.
Naturally, neither Fox or FremantleMedia are commenting on rumors or speculation surrounding the vacant "Idol" judge slot. But the network has said they want to have someone in place by the time auditions begin in September.