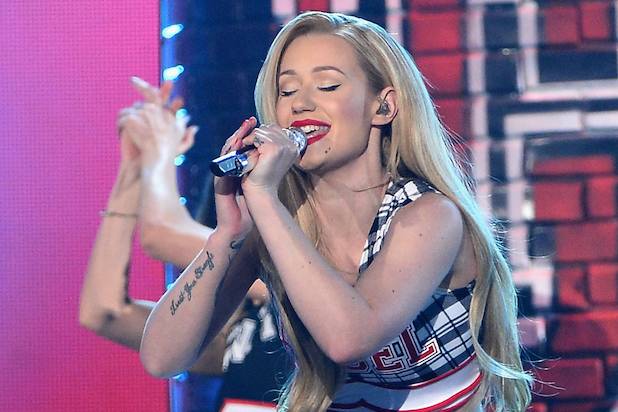 After five years of bitter online exchanges, Iggy Azalea and Azealia Banks are making peace with each other.
To prove they are serious about burying the hatchet, the pair announced Monday that they will be collaborating on a track for Azalea's upcoming album, "Digital Distortion."
The announcement comes just over a week after Azalea sent a message to Banks that Banks posted on Instagram. In it, Azalea told Banks that she didn't hate her and that she believes they should both "move past trivial beef with strangers."
"I don't agree with many of your opinions but honestly, at times I empathize with you as a creative Gemini woman," the message read.
The feud between the two women has occurred mostly via Twitter, but is difficult to track as both have frequently deleted tweets. In an interview with Elle Canada, Azalea said that one major factor in their escalating feud was that Banks accused her of attempting to profit off of black culture through her music without supporting the Black Lives Matter movement.
After announcing the collaboration on Snapchat, Banks elaborated further on Twitter.
I dont expect you guys to understand why i would collaborate with someone who has publicly said they hope i die.

– IGGY AZALEA (@IGGYAZALEA) July 3, 2017
This has been something extremely negative for so long, if there is a way to make it positive and also be creative together, im here for it.

– IGGY AZALEA (@IGGYAZALEA) July 3, 2017
"Digital Distortion" is slated for release later this year.