EXCLUSIVE
Imagine Entertainment has laid off numerous executives, including top production executive Jeremy Steckler, in the wake of a much reduced deal with Universal, TheWrap has learned.
"The economics have changed a bit so we've downsized a bit," Michael Rosenberg, the company's president, told TheWrap on Thursday.
The cuts come just after Universal, Imagine's longtime distribution partner, has drastically reduced the millions of dollars it paid annually to the production company run by Brian Grazer and Ron Howard, according to knowledgeable individuals.
The producer and director represent one of the most respected filmmaking duos in Hollywood, but the Oscar-winning producer's touch has failed him of late, with embarrassing duds like "Cowboys and Aliens" and the tepid "Tower Heist."
Also read: Universal Extends Imagine Deal Through 2016 — But Now It's First Look
Even "J. Edgar" has failed to win over critics or audiences.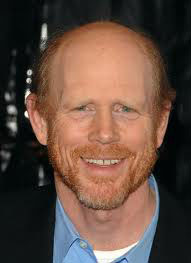 Grazer has won Oscars in the past for "A Beautiful Mind," and is known for some of the most sophisticated and successful movies in recent Hollywood history, including "Inside Man," "8 Mile" and blockbusters like "How the Grinch Stole Christmas."
Imagine announced that it had renewed its deal with Universal on Tuesday.
But Universal is known to be dissatisfied with Grazer lately, and wants the producer to be more focused on moviemaking, and less focused on running the company, one knowledgebale executive told TheWrap.
"Brian needs to get back to being a producer," said the insider.
Universal is believed to have been paying Imagine several million dollars a year in overhead — a rare deal in cash-strapped Hollywood today. The deal was cut by about half, two individuals told TheWrap.
Rosenberg declined to comment on the size of the deal with Universal.
Steckler will leave the company in two months, after his contract expires.
The other executives, who were notified in the past few days, are leaving this week.
An individual close to the company said that Imagine is providing generous severance packages.