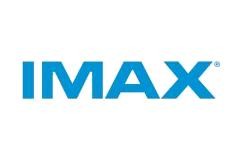 IMAX is set to raise its profile in two of Russia's most historic cities, Moscow and St. Petersburg.
IMAX and Formula Kino, a Russian exhibition chain, announced an agreement Thursday to install two digital IMAX theater systems in the country before the end of 2010.
With these additions, the total number of IMAX theaters scheduled to be operating in Russia by 2012 will grow to 12.
IMAX has been accelerating its expansion efforts this year. So far, IMAX has signed deals for 84 IMAX systems in 2010. In comparison, last year IMAX inked 35 system signings in all of 2009.
Under the terms of the deal, Formula Kino will install an IMAX system at the recently opened Galleria Mall in St. Petersburg as well as a new system in the Mall of Russia, which is located in Moscow. The first system will be in place in time for the IMAX release of "Harry Potter and the Deathly Hallows" in November of this year. IMAX said the second system will follow shortly after.