Oscar-winning documentarian Charles Ferguson is attached to HBO Films' planned movie about WikiLeaks founder Julian Assange, HBO confirms to TheWrap.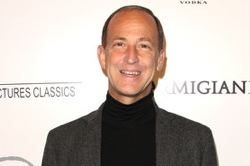 The film would be the first non-documentary project for Ferguson, whose "Inside Job," which investigated the 2008 financial meltdown, won the Best Feature Documentary Oscar this year. He will also produce.
Also read: Julian Assange Vows to Fight Extradition Ruling
Ferguson's other projects include 2009's "Between Earth & Sky," which chronicled the struggles of three young Iraqi refugees, and "No End in Sight," which tacked the Bush Administration's handling of the Iraq war.