Mel Gibson may find himself under investigation for more than one incident of domestic violence, TheWrap has learned.
Oksana Grigorieva, Gibson's ex-girlfriend who formally spoke to police on Monday, is alleging that there was an incident between herself and the 54-year-old Gibson on Jan. 6, 2010.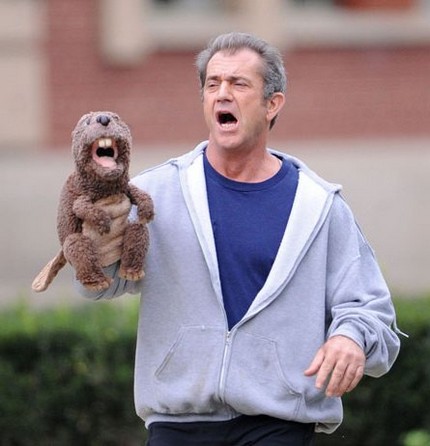 However, a person close to the investigation tells L.A. Noir that detectives believe there might have been several others. The person emphasized that none of the allegations has been confirmed.
The revelation comes on the same day that audio of the now-infamous racist and misogynistic rant was obtained and released by Radaronline.
Also on Friday, Gibson's agency WME confirmed to TheWrap that he was no longer a client there.
The Sheriff's department announced its investigation of spousal abuse on Thursday. "In any investigation, especially this one," LA Sheriff spokesman Steve Whitmore said to TheWrap on Friday, "we will go where ever it leads us."
That could lead to some very bad places for Gibson, who could face up to four years in jail if found guilty of domestic violence felony charges. Attempts by TheWrap to reach both Gibson's and Grigorieva's representatives were not returned immediately.
Earlier Friday, TMZ reported that Gibson's lawyers will meet with Sheriff dept. investigators to claim that Grigorievais lying and seeking to extort money from the actor.
Such a counterclaim could drag out the department's investigation.
"I won't comment on Internet chatter," Whitmore said. "I will say that an investigation like this could be wrap up in a month but it could go longer. It all depends on witnesses, interviews and gathering of evidence."
In late June, the 40-year old singer obtained a restraining order against Gibson. Grigorieva also sought to keep the actor/director away from the couple's 7-month year old daughter; on June 24, Gibson had the order modified so he could see baby Lucia.
The estranged pair, or at least their lawyers, are scheduled back in court on July 20 in a hearing on the restraining order and custody of their daughter.
The "Passion of the Christ" director admitted to making a series of anti-Semitic remarks when arrested on a DUI in Malibu on July 28, 2006. "F—king Jews," a drunk Gibson slurred to Officer James Mee when the actor was arrested on the Pacific Coast Highway, "Jews are responsible for all the wars in the world. Are you a Jew?" Gibson later apologized for his words, were "blurted out in a moment of insanity."
Gibson is currently filming "The Beaver." The film is directed by Jodie Foster and scheduled for release sometime later this year.