Ipsos, the global market research firm, is selling its motion picture research division to an investment group, the group's president Vincent Bruzzese told TheWrap.
Update: the companies confirmed the news broken by TheWrap in a news release on Tuesday.
It read: "The Ipsos OTX Motion Picture Group (MPG), a top research company that services the movie business with comprehensive data on everything from film development to audience analysis, today announced a collaborative decision to spin off as an independent company from Ipsos, the Paris-­‐based global leader in market research."
The motion picture group, known as the MPG division of Ipsos OTX, will move as a unit with Bruzzese, who has led movie research for the past two years and will continue to do so, he said. He will become the CEO.
The investment group is led David Lugliani, a private investor, and has a number of other private individuals, including current management.
"We're looking forward as an independent company to evolve research beyond what it has been," Bruzzese told TheWrap.
"We want to evolve our products. We want to evolve the way we talk to moviegoers with this goal in mind: is this a movie that will be well received, and at the script stage – should it be financed?"
According to the release, under terms of the deal, the "Motion Picture Group will operate as an independent research company, continuing to serve the needs of the movie business with script evaluation, audience test screenings, advertising testing, and audience tracking and exit polling. Key to the deal, The Motion Picture Group will retain coveted historical data."
Most current Motion Picture Group staff members will remain with the newly independent company, including Kristen Simmons, Senior Vice President, the companies said.
Individuals with knowledge of the sale said that OTX, tracking an idiosyncratic and highly volatile movie business, no longer fit in its business model. Ipsos OTX MediaCT will still maintain television and video game research.
The sale price was not immediately available.
The move mirrors a larger shift going on in the Hollywood market research space. Last year Shamrock Capital bought Marketcast, the market research firm owned by Reed Elsevier. In the interim, a host of smaller research firms have broken away from these and NRG, the other large research firm which once dominated the testing landscape.
Ipsos bought OTX from founder Shelley Zalis in 2010. Reed bought Marketcast from its co-founder Joseph Helfgot. The latest moves suggest a reverse of that trend as the internet has brought major changes to the space that have yet to radically transform the traditional methods of movie testing, research screenings and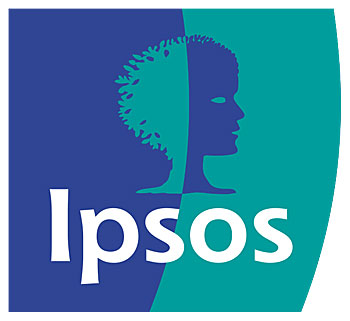 focus groups.
Ipsos OTX MediaCT Worldwide Motion Picture Group bills itself as a leading full-service provider of entertainment industry custom and syndicated market research.
At the time of the 2010 purchase, Ipsos co-president Didier Truchot hailed OTX's "strong culture of innovation," and noted: "Its expertise fits perfectly with Ipsos."
Zalis pioneered using the online community to research movie scripts and tracking, which previously had been done via phone or in-person. Now all the market research firms conduct market research online.