Italian Vogue is proving itself to be the anti-Vanity Fair.
The magazine has launched a pair of sections on its Web site dedicated to those that are rarely seen in the pages of fashion magazines: African-Americans and plus-sized, "curvy" women.
That this is groundbreaking is kind of sad. But Italian Vogue has been doing its part to showcase part of the fashion industry that's not skinny white girls.
In 2008, it published a "black issue" that sold out at newsstands in New York – despite its $16-to-$20 cover price — forcing the magazine to go back and print another 100,000 copies.
Will this serve as a catalyst for change for American publishers, as Folio asks? Based on atrocities like Vanity Fair's March issue – and even smaller magazines like Nylon – I'm not convinced.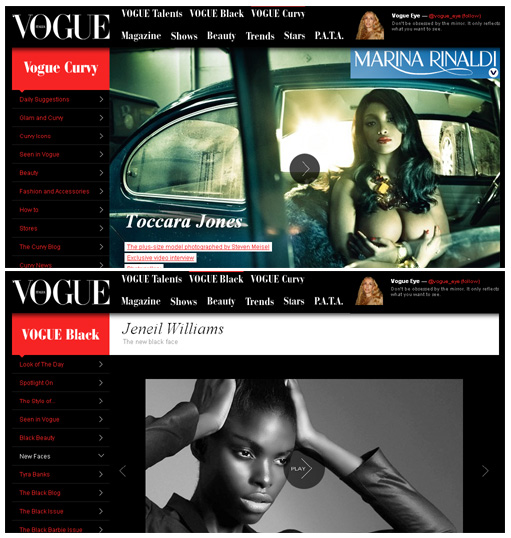 More to read: