UPDATED 2:45 AM CST
NBC and representatives for Conan O'Brien have finally signed their long-anticipated deal for O'Brien to leave "The Tonight Show" and the network, a person close to the negotiations said early Thursday.
A formal announcement is expected later today.
Last-minute haggling over severance packages for staffer held up the agreement.
UPDATED 11:27 PM CST
All indications are that NBC and Conan O'Brien's reps will announce a final exit agreement Thursday. Unless, of course, they don't.
Despite hopes there might be a pope Wednesday, there were no official pronouncements from the camps, or signed deal. O'Brien, who no doubt would like to tell viewers to tune in for his final show, did not make any definitely end date announcement on Wednesday night's "Tonight Show," either.
The Masturbating Bear did make a cameo, however.
One sign things were getting close: A draft press release was being traded between O'Brien's reps and NBC Wednesday. It's expected to be a simple document, noting O'Brien's exit after Friday's show.
It's unclear whether the network or O'Brien will include any pro-forma statements regarding their separation. There almost certanly won't be a quote from anyone noting how "thrilled" they are by the news.
Once O'Brien signs off Friday, the deal with NBC give "Tonight Show staff just a few weeks to clear out of their newly built offices on the Universal City lot. A non-dispargement clause will prevent O'Brien or NBC from directly taking potshots at each other in the press
O'Brien is expected to keep a low profile in the weeks after he leaves "Tonight," most likely not doing interviews or talk show appearances right away.
So what's taken so long? It's understood the broad outlines of the separation were in place last Friday. But people on both sides have indicated that "lawyering," as one insider put it, kept stretching things out.
"They're just slow," one person from a camp we won't name told TV MoJoe.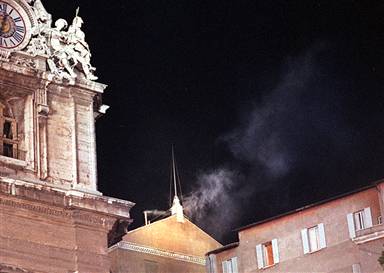 Another source said there was lots of back and forth about specific numbers as well. One last deal point centered on how much money NBC would pitch in toward severance packages for displaced staffers.
It's believed O'Brien will give up some monies owed him and add them to a pool of monies allocated toward the exit packages.
Trust is also virtually non-existent between the two camps, and the nonstop media glare hasn't helped matters.
We'd end this post with some snarky observation about the insanity of constant updates and how reporters covering this (including us) have adopted a siege mentality. But quite frankly, we got nothing.
Meanwhile, here are two musical versions of this story. Choose traditional or hip-hop style:
Want the week's TV news delivered directly to your inbox? Click here to sign up for email newsletter TheWrap on TV.