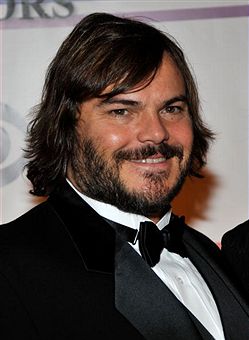 With the long-rumored "School of Rock" sequel having failed to materialize as of yet, star Jack Black will instead reunite with director Richard Linklater on another project titled "Bernie," the actor's publicist has confirmed to TheWrap.
The dark comedy follows Bernie (Black), a community leader and Renaissance man who works as a mortician in the small town of Carthage, Texas, where he strikes up an unlikely friendship with an eccentric, wealthy widow (Oscar winner Shirley MacLaine). When Bernie kills her, he goes to great lengths to maintain the illusion that she's still alive.
I'm guessing that the character's skills as a mortician will somehow come into play, and the title/character name simply has to be a nod to the 1989 comedy "Weekend at Bernie's," about two insurance executives who go to great lengths to maintain the illusion that their deceased boss is still alive.
Linklater co-wrote the script with Skip Hollandsworth, whose Texas Monthly magazine article "Midnight in the Garden of East Texas" will serve as the basis for the movie.
Castle Rock Entertainment and Mandalay Vision are teaming on the project, which Mandalay's Celine Rattray will produce with Castle Rock's Martin Shafer and Liz Glotzer. Ginger Sledge (love that name!) will also produce.
Production is scheduled to begin in October in Texas.
Black will next star in 20th Century Fox's "Gulliver's Travels." MacLaine recently appeared in "Valentine's Day." "Linklater's last film was the Zac Efron movie "Me and Orson Welles."
Black is represented by WME, while ICM represents MacLaine and CAA represents Linklater.