James Bond broke box office records in Sam Mendes' "Skyfall" and later this year, 007 hopes to break into the bestseller list through the latest novel inspired by Ian Fleming's classic character.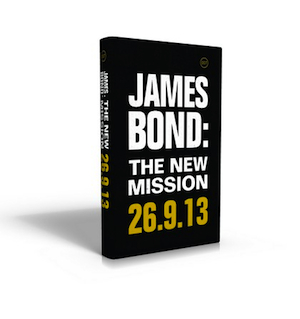 Fleming's estate announced that the suave secret agent's new mission, written by William Boyd, will debut on Sept. 26 in the United Kingdom and migrate to North America in early October.
Also read: Sony Tops $4B at Box Office as 'Skyfall' Becomes No. 1 Bond Ever
Although "the title and plot may remain a closely guarded secret," the estate's announcement Monday is giving the spy series' fans something to get excited about.
"We can reveal that this novel will see a return to the classic Bond era, featuring a 45-year-old 007 in 1969," the announcement stated.
The vintage time period suggests Bond is returning to the roots firmly planted by Fleming before his death in 1964. Starting with "Casino Royale," Fleming wrote 12 novels and two short story collections, featuring the MI6 agent in a total of 21 contemporary adventures.
A number of authors have picked up where Fleming left off, including Kingsley Amis, Christopher Wood, John Gardner and Raymond Benson. Most recently, Sebastian Faulks was commissioned to write 2008's "Devil May Care," followed by Jeffrey Deaver's 2011 entry "Carte Blanche," which was the first to reboot Bond's backstory to fit in with the 21st century setting.
Boyd will be the eighth author to continue Fleming's vision since his death. The 61-year-old London-based author has previously written such novels as "A Good Man in Africa," "Any Human Heart" and most recently, "Waiting for Sunrise."
The newest book in the long-running series will be published in the U.K. by original Bond publisher Jonathan Cape, while HarperCollins will publish the work in North America.
"Skyfall," the 23rd feature film spawned from Fleming's franchise, surpassed 2006's "Casino Royale" to become the highest-grossing James Bond film ever after grossing over $1 billion around the world.