"Late Late Show" host James Corden was among the many luminaries who attended last weekend's Royal Wedding, though he nearly ruined it with an inopportune sneeze.
With the world watching the nuptials between Prince Harry and Meghan Markle, including nearly 30 million in the U.S., Corden nearly sneezed when the Archbishop of Canterbury, Justin Welby, asked the congregation if they knew of a reason why the couple should not lawfully marry.
"Please don't sneeze, please don't sneeze," Corden said he kept telling himself. "I had to do one of those internal sneezes. I think I got away with it."
---
Also Read:
Royal Wedding: 15 Most Ridiculous 'Cord and Tish' Moments
---
Corden continued: "Imagine having such a beautiful ceremony, that the entire planet actually wants to watch your wedding video."
After noting how exquisite the ceremony was, especially the flowers (there were 30,000 of them), Corden said they were the cause for the near-mishap.
"I get quite bad allergies if I'm in such close proximity to flowers," Corden said on his show Monday. "So for a lot of the ceremony I just needed to sneeze."
---
Also Read:
All the Stars at Royal Wedding of Prince Harry and Meghan Markle (Photos)
---
Corden also addressed a photo of him taken during the wedding where he appeared to have a glum look on his face, during cellist Sheku Kanneh-Mason's performance. "In my defense what face do you make whilst you're watching a cellist in a church?" he quipped.
Watch the video above.
All the Stars at Royal Wedding of Prince Harry and Meghan Markle (Photos)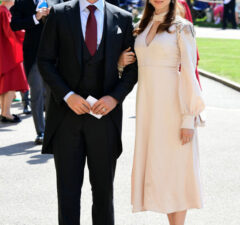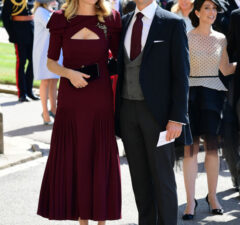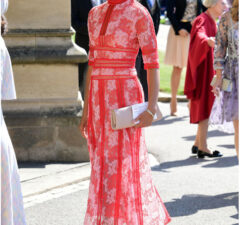 (Tap photo and swipe to view gallery)