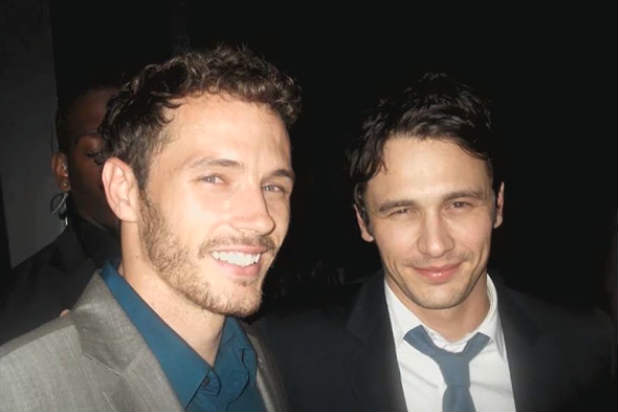 James Franco is everywhere – or is he?
The multi-hyphenate entertainer appeared on TBS' "Conan" Thursday to discuss his latest film, "Homefront," and O'Brien revealed photos of  Tommy James Murphy, a Canadian actor with a Central European accent, who's allegedly been impersonating Franco at parties at the Toronto International Film Festival.
Also Read: 'Homefront' Review: Jason Statham vs. James Franco in Uneasy Mashup of Brutish Action and Family Values
For as busy as Franco is, it would make sense for the actor to have a body double, but he insists the man is not in his employ.
So are we seeing double Franco? Skip to 1:07 to compare for yourself.