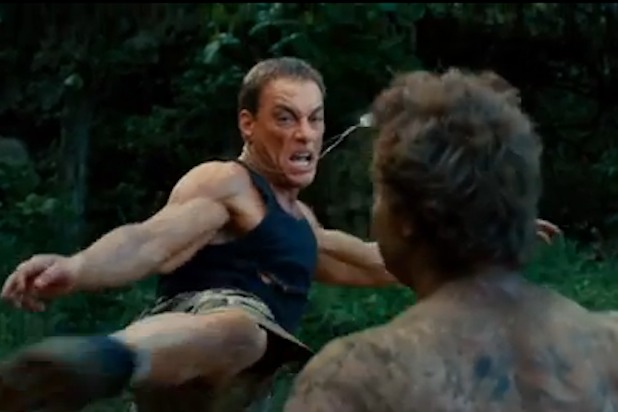 Jean-Claude Van Damme can hold his own in a fight, but he crumbles in the face of dull interview questions.
Action star Van Damme became the latest celebrity (OK, play along with us here) to walk out of an interview, after accusing his interviewer of asking "boring" questions.
Van Damme was appearing via satellite on the Australian television program "Sunrise" when he became annoyed enough to storm out of the interview.
Also Read: Tara Reid Shuts Down Interview With Jenny McCarthy Amid Nasty Exchange (Audio)
First the actor was peeved by people talking behind the camera.
Then he went off on the line of questioning he was presented with.
"Those questions you've been asking me, the press, they've been asking me the same questions for the last 25 years," the actor said. "['Street Fighter' co-star] Kylie [Minogue], how's your training? How's your this? How's your that?"
Also Read: Halle Berry Storms Off Set After Ellen DeGeneres Mentions Spider Prank (Video)
The actor continued, "Those interview [questions] you are giving me on TV right now, they are very boring… OK , next question? Do you have something interesting to ask me?"
Eventually Van Damme felt compelled to walk off, declaring, "I cannot do this" as he prepared to make his exit.
Watch The Muscles From Brussels lose his cool and take a hike below.