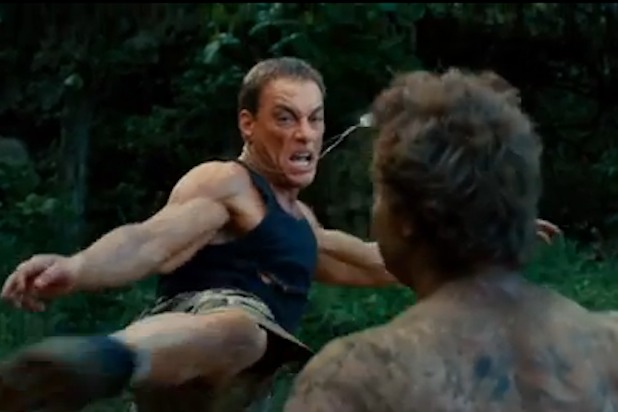 Prepare for some Prime splits: Jean-Claude Van Damme is set to play a heightened version of himself in Amazon Studios action comedy "Jean-Claude Van Johnson," which landed a pilot order on Tuesday.
The project will see JCVD playing a famous actor and martial arts pro who comes out of retirement to resume his alter-ego: an undercover private contractor by the name of Jean-Claude Van Johnson. So, kind of familiar, kind of overly silly.
"Van Johnson" sets the titular character's cover in the lead role of an action flick version of "Huckleberry Finn," which lands the man back in the midst of the danger he secretly always craves. It also brings Van Johnson back in the orbit of Vanessa, his fellow operative and the love of his life that got away.
Also Read: Jean-Claude Van Damme's 'Kickboxer' Production Crew Stuck With No Pay at Holidays
Dave Callaham, who penned "The Expendables," will write the script and executive produce. Scott Free Television's Ridley Scott and David Zucker are also among the executive producers.
Peter Atencio is set to direct.