Dalan Musson has been hired to adapt "Jeremiah Harm," the action/sci-fi comic book published by BOOM! Studios, with "Iron Sky" director Timo Vuorensola attached to direct. Arnold Rifkin is producing the adaptation along with Ross Richie and Vuorensola's producing partner, Tero Kaukomaa, along with The Corniche Group, the companies announced on Wednesday.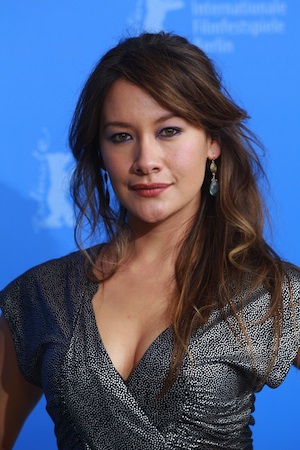 The story follows the titular character as he travels across space, tracking three intergalactic criminals to earth.
The criminals land in New York City, searching for a sphere that has the capability of being the most deadly weapon in the planet.
The feature has been referred to by its director as being in the vein of a classic late 1980s/early 1990s sci-fi action film.
After crowd-sourcing social media support for their film "Iron Sky," which stared Peta Sergeant (pictured), Vuorensola and Kaukomaa, through their company Blind Spot, recently launched jeremiahharm.com, debuting a four-minute live action presentation piece for the film and a call to their fanbase to submit designs for potential aliens that could be used in production.
The comic book was written by veterans Keith Giffen and Alan Grant and drawn by John Mueller, Rael Lyra, and Rafael Albuquerque.
Musson adapted "Blood Wars," set up at Warner Bros, with Imagine and Blacklight Transmedia producing. He is repped by ICM Partners and Industry Entertainment. Rifkin is repped by WME.