One has to rescue a failing cable network while another has to turn Twitter's global audience into piles of cash. One is banking on Johnny Depp to save his bacon while a fourth must succeed George Lucas.
TheWrap counts down 14 executives who have a lot on the line in 2013.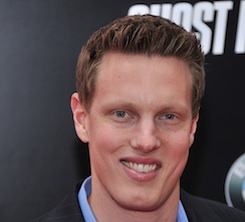 DAVID ELLISON
Skydance Productions
David's sister Megan drew headlines in 2012 for bankrolling directors like Paul Thomas Anderson ("The Master") and Kathryn Bigelow ("Zero Dark Thirty"). Also armed with endless cash reserves, David, the eldest son of Oracle billionaire Larry Ellison, can steal the spotlight in 2013 by delivering to Paramount an ambitious slate of movies. His company is producing and co-financing four of the studio's priciest releases next year — zombie film "World War Z" (starring Brad Pitt), "G.I. Joe: Retaliation," "Star Trek Into Darkness" and a reboot of Tom Clancy's Jack Ryan films. "Star Trek" is expected to be a hit. The rest will help determine Ellison's reputation.
TED SARANDOS
Netflix Chief Creative Officer
Netflix CEO Reed Hastings weathered a massive storm over the past year and a half after a series of corporate miscues unnerved both investors and customers. (Quikster anyone?) Now Netflix's stock price is stable, and the company set a digital landmark by securing exclusive rights to stream future new releases from Disney. To be the next HBO, it needs original, exclusive content, and that's where Sarandos comes in. Netflix will debut several original series this year, led by "House of Cards" and the reboot of "Arrested Development." If those succeed, Sarandos can complete the Netflix revival.
Also Read: Why Netflix's Future Is in 'House of Cards,' 'Arrested Development' – Not Disney
NANCY TELLEM
Microsoft Entertainment and Digital Media President
Speaking of original, exclusive content… Technology companies are realizing they still need great movies, TV shows and videos to lure users. That content can be expensive to buy, so firms like Amazon and Microsoft are testing the waters of creation. That's where Tellem, the former CBS executive, enters the picture. Microsoft has charged her with developing shows specifically for Xbox, one of Microsoft's most popular products and a staple of living rooms across the nation. Microsoft, a software power, has not found a huge audience for its hardware — the Windows Phone and Surface tablet. It needs a win somewhere else.
Also Read: Nancy Tellem at Microsoft? The Inside Dirt on Whether She Can Succeed
BRUCE ROSENBLUM, KEVIN TSUJIHARA, JEFF ROBINOV
Warner Bros. Executives
Who wants to run a studio? This troika will compete for the top job at Warner Bros., which Barry Meyer vacates at the end of 2013. TV chief Rosenblum appears to be the favorite at the turn, while home entertainment leader Tsujihara has the most digital savvy. Film chief Robinov has presided over a series of blockbuster franchises but needs a strong year at the box office to help his cause. His studio has an ambitious roster of movies coming out in 2013 — "The Great Gatsby," "Pacific Rim," "Man of Steel," a new "Hangover" and more. But will those tip the scale in favor of Robinov?
Also read: Bruce Rosenblum on Warner Bros. Succession: 'We Cannot Get Distracted By Speculation'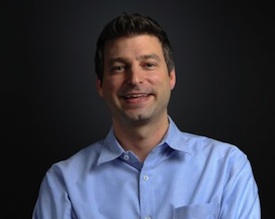 ADAM BAIN
Twitter Chief Revenue Officer
Twitter became ubiquitous in the past year, reaching a diverse audience of drunken celebrities, rambunctious teenagers, savvy media executives and, most importantly, television viewers. Bain, a former News Corp. executive, has laid the foundation for a successful advertising business. Now it needs to grow. Quickly. Twitter is expected to go public in the near future, and if it wants to convince people it's worth $100 billion, it needs real revenue. Facebook didn't have it, and took a beating. Can Bain bring bring in the goods?
JERRY BRUCKHEIMER
Producer
Studios have humbled most of Hollywood's biggest producers over the past few years, cutting their overhead deals or ending relationships all together. Many view Bruckheimer at the one producer inured from financial pressures thanks to a breathtaking track record. However, "The Lone Ranger" could change that. The producer has already wrangled with Disney over the budget for the film, prompting the studio to temporarily shut it down in August 2011. They've since finished the movie, but the fate of this multimillion-dollar project could have a serious impact on Bruckheimer's future.
Also read: Jerry Bruckheimer Pilot, Two Others Picked Up by TNT
CHRIS ALBRECHT
Starz CEO
Can the former head of HBO finally go head-to-head with HBO? Showtime has been gaining on HBO thanks to shows like "Homeland," "Dexter" and "Shameless." What about Starz? Like Showtime, the pay cable channel has tried to create a string of original hits to lure new subscribers. So far, it hasn't succeeded. "Boss" won Kelsey Grammer a Golden Globe, but never found a larger audience and was canceled in late November. Liberty last year announced plans to spin off Starz as a separate company. A hit or two would make it even more attractive. One possibility? A 1960s series, "Crime," from "The Departed" writer William Monahan. It's in development.
THOMAS TULL
Legendary Pictures CEO
Tull runs one of the fastest-growing companies in Hollywood, a vital partner to Warner Bros. that will unleash its biggest slate of movies yet in 2013. Legendary has produced and financed seven movies due for release, a group more diverse than its typical Comic Con-centric fare. Tull personally produced passion project "42," the tale of Jackie Robinson, while also getting behind Guillermo Del Toro's robot porno, "Pacific Rim." New editions of "The Hangover" and "300" debut as well. Though Legendary is expected to extend its partnership with Warner Bros., it has increased its focus on in-house development. Has it worked? We'll see in 2013.
Also Read: Anthony Bourdain Talks About Leap From Travel Channel to CNN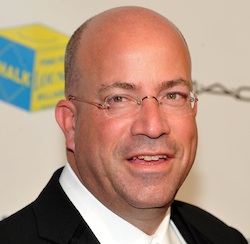 JEFF ZUCKER
President of CNN Worldwide
Other news outlets have treated CNN as a punching bag for years now because of its low ratings. Both Fox News and MSNBC draw more viewers thanks to their partisan television. Fairly or not, CNN's down-the-middle, straitlaced approach strikes many as boring.It's prime-time shows have been so unsuccessful that it airs a repeat of its one star, Anderson Cooper, at 10 p.m. Zucker, ousted from his perch atop NBCUniversal not three years ago, is supposed to be the savior. Will he poach Ann Curry? Will he give Soledad O'Brien a prime time show?
BOB GREENBLATT
NBC Entertainment Chairman
Greenblatt stunned television pundits in 2012, propelling last-place NBC out of the cellar and ahead of all its competitors for the beginning of this season. Now he has a new challenge: sustaining momentum. "Sunday Night Football," television's most-watched show, is over. There are no Olympics in 2013. "The Voice" remains on the schedule, but will it be enough?
KATHLEEN KENNEDY
Lucasfilm President
OK, OK, so the first new "Star Wars" movie doesn't open until 2015. We're still talking about a woman in charge of the future of "Star Wars" "Indiana Jones" franchises who has to oversee production of new movies, roller-coasters, web series and action figures. Kennedy has long been one of the most respected producers in Hollywood, but now she takes a job held by George Lucas for the last three decades. Will the force be with her?
????
Paramount Animation Chief
Paramount has a gaping hole where its animation business used to be. A year ago, it had David Stainton running an in-house division and prominent supplier in DreamWorks Animation. Now? Stainton resigned, and DreamWorks Animation, second only to Pixar in animation prowess, is at Fox. Paramount has lined up several new features, relying on everyone from J.J. Abrams to corporate sister Nickelodeon. The division may be without a formal leader — Paramount Film Group chief Adam Goodman has taken over direct oversight — but will the studio fill Stainton's vacant office?