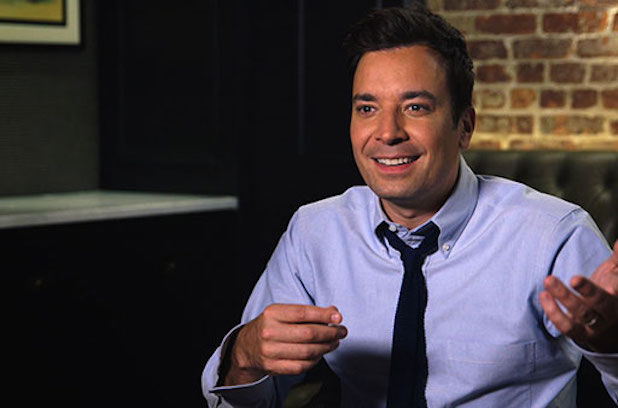 Jimmy Fallon canceled Friday's "Tonight Show" taping after being hospitalized for a hand injury, and now the late-night host has revealed what really happened.
"Tripped and caught my fall (good thing)! Ring caught on side of table almost ripped my finger off (bad thing)," the tweeted later that afternoon.
NBC announced earlier in the day that it will be airing a repeat episode Friday night while Fallon recovers, but the network spokesman assured that the comedian is fine.
Also Read: Jimmy Fallon Hospitalized, 'Tonight Show' Taping Canceled
An insider with knowledge of the situation told TheWrap that Fallon had needed minor surgery for his injury.
Fallon was spotted out and about in Manhattan's Upper East Side on Thursday night and snapped a few photographs with fans dining at a restaurant called Scalinatella.
Also Read: Mark Wahlberg Takes Head Shots With Jimmy Fallon (Video)
According to TMZ, the injury to his left hand happened early Friday morning in his New York apartment, and then went to the hospital, where a specialist recommended immediate surgery.
Tripped and caught my fall (good thing)! Ring caught on side of table almost ripped my finger off (bad thing).

— jimmy fallon (@jimmyfallon) June 26, 2015