Jimmy Kimmel and Seth Meyers responded to President Trump's complaints about late night comedy early Saturday morning, after the POTUS suggested Republicans get "equal time" because of the "unfunny & repetitive" jokes made at his administration's expense.
Trump's complaints were part of a series of tweets against the media in general, accusing them of "one-sided" coverage against conservatives.
"Late Night host [sic] are dealing with the Democrats for their very 'unfunny' & repetitive material, always anti-Trump!" Trump tweeted.  "Should we get Equal Time?"
Kimmel responded by inviting Trump to his show… with a caveat.
"Excellent point Mr. President!," tweeted Kimmel. "You should quit that boring job – I'll let you have my show ALL to yourself #MAGA"
Excellent point Mr. President! You should quit that boring job – I'll let you have my show ALL to yourself #MAGA

– Jimmy Kimmel (@jimmykimmel) October 7, 2017
Meyers offered a similar invitation:
We'd love to have you! Studio located at 15 Penguin Avenue, Antarctica. https://t.co/2MyQTYwecZ

– Seth Meyers (@sethmeyers) October 7, 2017
Trump White House Revolving Door: 22 Top Staffers Who've Exited, From Omarosa to Scott Pruitt (Photos)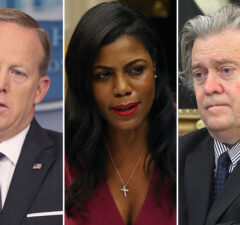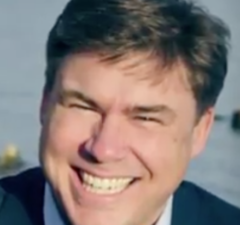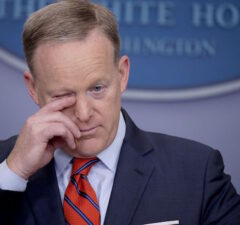 (Tap photo and swipe to view gallery)