Jennifer Lopez came a step closer Thursday to having to go to trial in her attempt to stop former husband Ojani Noa from making a movie about their time together.
Superior Court Judge William F. Fahey said he was inclined to separate Noa's business partner, former TV producer Ed Meyers, from the Lopez/Noa case, rather than allow Lopez to sue them together. This almost certainly would stymie Lopez's efforts to move the case out of the courts and to a private arbitrator.
Last fall, Lopez filed a $10 million lawsuit against Noa, to whom she was married for 11 months in 1997, for what she claims in a violation of their 2005 post-divorce settlement.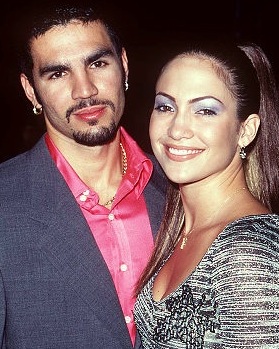 Lopez says her ex is violating clauses in that settlement barring him from profiting from revealing information about the marriage.
Noa and Meyers are seeking to make a film entitled "Escaping Cuba & Then the Mafia … How I Created Jennifer Lopez." For it, they would use portions of 11 hours of footage that Noa has of the then-couple.
Fahey is expected to make a formal decision in the next few days. But he called it "extraordinary" to assume on a legal basis that a non-signatory to the 2005 settlement — such as Meyer — should not be allowed to defend himself in a jury trial. He then made a point of telling Meyer that he should "get himself a lawyer soon."
Outside the courtroom Meyer told TheWrap he was going to get a lawyer as soon as the judge's decision came down — and that a public trial with Lopez on the stand is "exactly what I wanted."
The judge began proceedings Thursday with a curt reciting of the case's time line "to help consul understand my thinking when judgment is issued."
Throughout, he chided Lopez's various filings, improper requests and legal maneuverings.
Meyers says Noa is not making the film to get money from his ex-wife. "He absolutely does not want a dime from her," Meyers told TheWrap earlier. "What he wants is to get his story out there in book or movie form and be able to make a living."
In November 2009, Lopez's lawyers obtained a temporary injunction against the film. The actress' representatives — including famed lawyer Jay Lavely — successfully convinced the court that the video contained sexual material and thus constituted an invasion of Lopez's privacy.
On Jan. 29, Fahey rejected Lavely's attempt to have the case moved to a private arbitrator. Fahey ruled that the definitions in Lopez and Noa's post-divorce settlement did not cover the efforts of the would-be filmmakers.
Meyers, who is representing himself in the case, told TheWrap that the footage in question is not a sex tape and merely contains "a bit of Jennifer lap dancing fully clothed and kissing another woman."
He has said since that he and Noa, who is represented by Terri Masserman, will go ahead with a revised version of their movie, which among other topics examines Lopez's supposedly close connection to Miami criminals, using only publicly available material.
This, he claims, is why he and Noa have sought to move proceeding to a trial. "Lavely doesn't want that to happen," Meyers said "because then we can ask her any question we want in open court — and that's now public information and then we can use it in our film."