Fran Drescher is getting some new company for the third season of her TV Land series "Happily Divorced."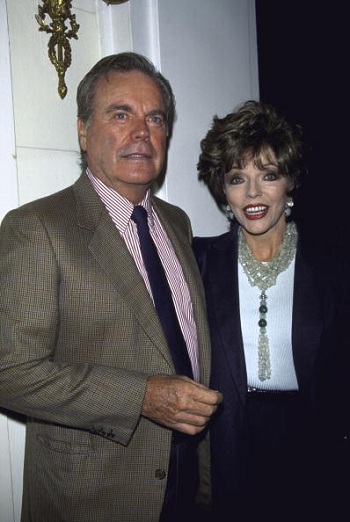 "Dynasty" star Joan Collins and "It Takes a Thief" star Robert Wagner have signed on to guest star on the sitcom, TV Land said Tuesday.
Singer Cyndi Lauper and "Entourage" actress Debi Mazar also will be aboard for the upcoming season, which begins production Oct. 1 for a Nov. 28 premiere date.
Also read: Fran Drescher Officiates Same-Sex Wedding (Video)
Collins will play a fictionalized version of herself, who takes Peter — the gay ex-husband of Drescher's character Fran Lovett — into her employ as an assistant. Wagner, meanwhile, will play the father of Elliot, Fran's first love and on-off relationship interest.
Lauper comes aboard as the daughter of Fran's mother, Dori Newman (played by Rita Moreno). Mazar will play a potential new roommate for one of the Lovetts.
Also read: Fran Drescher: Aliens Abducted Me, Implanted a Chip in My Hand
"The Karate Kid" star Ralph Macchio is also returning to the series as a guest.
Previous guest stars on "Happily Divorced" include Dan Aykroyd, Rosie O'Donnell, Morgan Fairchild and John Schneider.