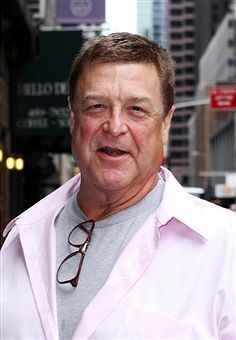 John Goodman will reunite with his "Punchline" co-star Tom Hanks in Stephen Daldry's "Extremely Loud and Incredibly Close," according to the Hollywood Reporter.
Based on Jonathan Safran Foer's acclaimed novel, the film follows a 10-year-old boy (Thomas Horn) who loses his father (Hanks) on 9/11 and goes on a cathartic journey across New York in search of a lock-box that his dad left him the key to. Along the way, he meets an assortment of people who are also dealing with grief and loss in their own way.
Oscar winner Sandra Bullock is set to play the child's mother, while Goodman will play a doorman in the family's apartment building who agrees to help the boy exhume his father's coffin.
The film is a co-production between Warner Bros. and Paramount, and boasts key talent behind the camera, with Oscar winners Scott Rudin ("No Country for Old Men") producing and Eric Roth ("Forrest Gump") adapting the script.
Production is scheduled to begin in the coming weeks, as Daldry hopes to have the film ready for the 10th anniversary of the World Trade Center attacks.
Goodman recently appeared on HBO's "Treme" and he'll soon be seen in Kevin Smith's "Red State," which will its world premiere at the Sundance Film Festival later this month.
Goodman is represented by Gersh and N2N Entertainment.