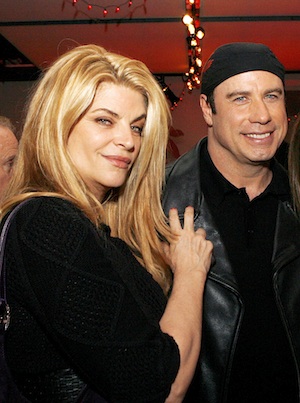 TV Land is staging a reunion.
John Travolta will guest star on former cast mate Kirstie Alley's new comedy series, "Kirstie."
"I'm excited about working with Kirstie again, in addition to such terrific talent on the show," Travolta said in a statement. "It's always a treat to be surrounded by people you respect so much both personally and professionally."
On the sitcom, Alley plays Broadway star Maddie Banks whose life gets turned upside down when the son she gave up for adoption re-enters her life. Travolta will play a stagehand on Maddie's show, who she has what she thinks is a one-night-stand. To her surprise, he isn't that easy to get rid of.
They worked together on 1989's "Look Who's Talking" and its sequels.
In June, TV Land announced that "Seinfeld" star Jason Alexander is also guest starring on "Kirstie," which reunites him with series regular and fellow "Seinfeld" alum Michael Richards.
"Kirstie" premieres Wednesday, Dec. 4.
Note: A previous version of this story mistakenly stated that Travolta appeared on "Cheers."