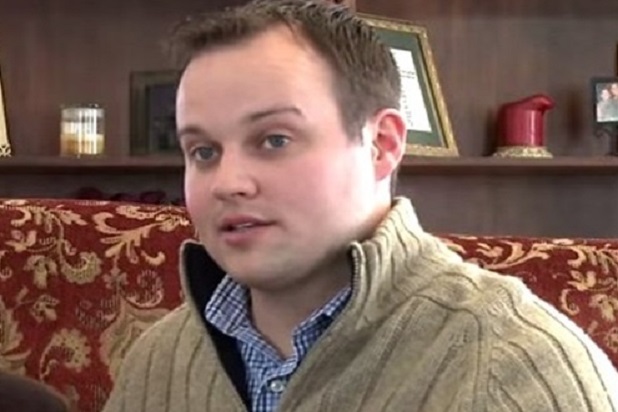 One by one, it seems, Josh Duggar's relatives are distancing themselves from the disgraced "19 Kids and Counting" star.
Just days after a relative of Duggar's declared that "Josh's integrity is gone," another family member has condemned the former reality star as a hypocrite.This particular condemnation carries a particular sting, as it comes from a relative who staunchly supported Duggar through his child molestation scandal earlier this year.
Also Read: Josh Duggar's Relative Hopes That Disgraced '19 Kids and Counting' Star 'Gets Broken in Rehab'

The father-in-law of Josh's sister Jessa, Michael Seewald, blasted Josh Duggar at length in a blog post published Monday: "It distresses me to say that Josh Duggar's greatest sin is a byproduct of the sum total of his secretly sinful lifestyle. That is, that by his hypocrisy, he blasphemed the name of God. He claimed to be a Christian, but by his deeds he has suggested otherwise," Seewald lamented in the post.
"With the name of God on his lips he lived a covert and extensive lifestyle of evil. While proudly saying things like, 'Our family is like the epitome of conservative values,' he was looking at porn and soliciting affairs. He took a job at the Family Research Council that exists to promote the traditional family, all the while undermining his own family by violating his marriage covenant."Seewald went on to note that Duggar "flourished" in his family's fame, while "betraying their trust and Christian values."
Also Read: Josh Duggar Had 'Terrifying' Rough Sex With a Porn Star While His Wife Was Pregnant, Woman Claims
"He flourished in the fame of his family and the success of their television show, all the while betraying their trust and Christian values," Seewald wrote. "The thing that is so hurtful is that he was a loud voice endorsing Christian ethics and he has been shown to be a fraud. I am profoundly grieved that he attained such a platform only to bring shame on God's holy name and the Christian faith."
Seewald admitted that, when news broke earlier this year that, as a teenager, Duggar had inappropriately touched multiple girls, some of his sisters among them, he "publicly stated that Josh appeared to be a changed man."However, Seewald added, "Sadly, he had deceived us all. The name of God has been blasphemed and God is jealous for his name."
Also Read: '19 Kids and Counting' Star Josh Duggar Banned From Nevada Brothel Amid Child Molestation Scandal
Duggar admitted to being unfaithful to his wife Anna after a leak of customer data for the cheating website Ashley Madison revealed that he was a client. The former reality star admitted to being "the biggest hypocrite ever" and entered rehab shortly thereafter."19 Kids and Counting" was canceled by TLC in July after the molestation scandal came to light.