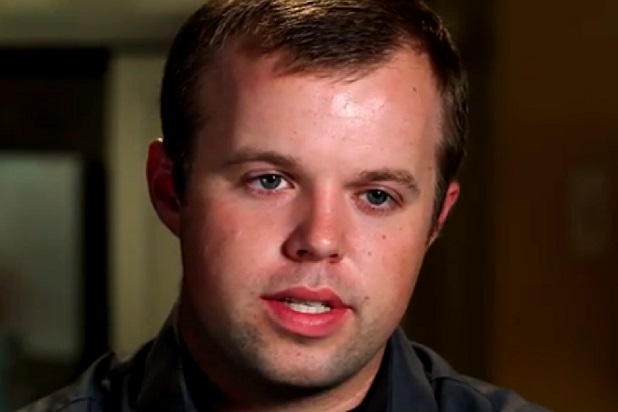 Josh Duggar's sex scandal continues to have an impact months after it broke — especially among the disgraced reality TV star's family.
In a clip from the upcoming special "Jill & Jessa: Counting On" (airing Sunday at 8 p.m. ET on TLC), Duggar's brothers describe the impact of finding out that Josh had cheated on his wife.
"I don't think there's any way any of us would have known that my brother was living such a secret life," Joseph Duggar says in the preview. "Whenever somebody you respect the most is willing to get up and proclaim what we believe as Christians, about being true to your wife, you'd never expect that person to be the one who's involved in it, and it broke my heart."
Also Read: TLC 'Got a Little Bit Unlucky' With Josh Duggar Scandal, Discovery CEO David Zaslav Says
Another of the former "19 Kids and Counting" star's brothers, John-David, reveals that Josh used to be a role model to him, and the loss of that role model caused him anguish.
"I always wanted to be like him. But one of the toughest things I had to tell my older brother was, I don't want to be like you anymore," John-David says.
Josh Duggar's infidelity was revealed by the data leak of the cheating website Ashley Madison in August. Earlier in the year, news broke that, when he was a teenager, he molested several underage girls, some of his sisters among them.
Also Read: '19 Kids and Counting' Star Josh Duggar Banned From Nevada Brothel Amid Child Molestation Scandal
Watch the Duggar brothers discuss the scandal in the video.