I'm relieved and thrilled to see that justice has prevailed in the newspaper wars in Santa Barbara.
It's been four years since I went up to cover the newsroom revolt at the Santa Barbara News-Press against a mercurial and ethically tone deaf owner, Wendy McCaw. I'm fairly certain that New York Times publisher Arthur Sulzberger regrets having sold her the newspaper, since the wealthy grandee McCaw set set out to run the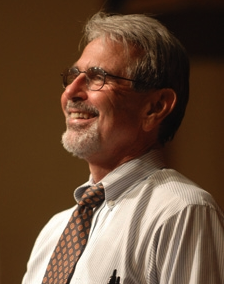 newspaper like her own personal political blotter.
Problem was, the staff wasn't used to taking orders from the publisher.
Jerry Roberts, the editor she had taken on board to lead the place, balked at her tactics. That involved firing reporters who she disagreed with, issuing imperial orders about what stories ought to be covered and generally bulldozing the wall between editorial and advertising.
So McCaw reacted with a vengeance. Her tactics almost always include wielding a lawsuit, and in Roberts' case it was $25 million worth.
I wrote in the New York Times back in 2006:
"Members of the newsroom, and many former reporters, are at odds with Ms. McCaw over their vote to unionize last fall, which she has so far declined to recognize. The publisher has also stirred broader tension in the community with threats of legal action against local merchants who hung signs sympathetic to the union cause, and she has filed a $25 million claim against Mr. Roberts for breach of contract.
"But the latest twist struck many as a step beyond the antagonisms to this point. In the unsigned article, the newspaper wrote that Ampersand Publishing, the parent company of the News-Press, was seeking to retrieve from police the hard drive of the computer used by Mr. Roberts, 'which contains according to the police more than 15,000 images of child and adult pornography.'"
The pornography thing – a complete chimera – went away, eventually. But Roberts' health, both physical and emotional, have suffered mightily. He countersued, and now he has won.
He writes it about it here on his Facebook page, and the AP writes it up today thusly:
An arbitrator has rejected the Santa Barbara News-Press' $25 million claim against its former editor and ordered the newspaper's owner to pay more than $900,000 in fees stemming from their dispute.
Arbitrator Deborah Rothman said Ampersand Publishing, parent company of the News-Press, believed it "lost prestige and credibility in the Santa Barbara community" from comments former editor Jerry Roberts made, and it went after the journalist in a "scorched-earth, take-no-prisoners, go-for-broke fashion." She said the company spent about $2.4 million litigating the claim against Roberts.
Rothman decided that Ampersand should pay nearly $750,000 in legal fees Roberts incurred and about $167,000 in arbitration fees and expenses. Her 68-page decision was made available Friday; a judge will have to decide whether to confirm or vacate the judgment.
A phone message left for Ampersand's attorney, Barry Cappello, was not immediately returned.
Roberts quit his job at the News-Press in 2006 amid complaints that the newspaper's publisher, Wendy McCaw, was interfering with editorial content. Dozens of other staffers either quit or were fired thereafter.
Ampersand filed a $25 million claim against Roberts, saying he violated his contract through defamation by speaking about the newspaper after he left, and he breached his fiduciary duty and a confidentiality agreement. Roberts filed a counterclaim, but Rothman dismissed it. Both sides agreed to binding arbitration.
Roberts said he felt vindicated by the arbitrator's decision and said he was grateful to those who supported him through the lengthy legal battle.
Also, Roberts notes on Facebook: For those who haven't seen "Citizen McCaw," the documentary that's been made about the whole matter, you can get a DVD copy at the website set up by the filmmakers.