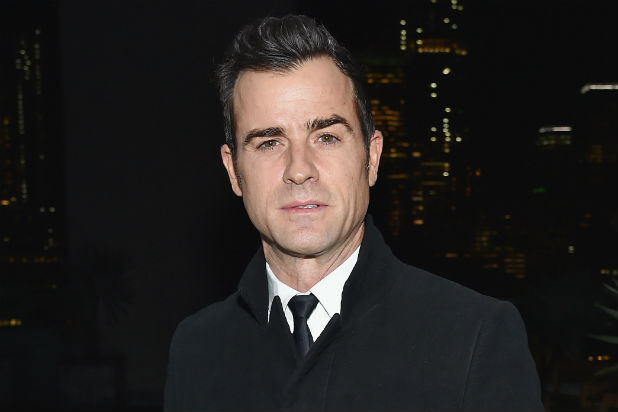 Apparently, not even the rich and famous are immune from the hassles of apartment living.
"The Leftovers" star Justin Theroux has filed a lawsuit against his neighbor, claiming that his neighbor has engaged in a "targeted and malicious years-long harassment campaign."
According to Theroux's lawsuit, filed in New York Supreme Court on Thursday, the actor's neighbor, Norman Resnicow, has made life at his Greenwich Village co-op miserable.
Also Read: Justin Bieber Is a 'Bully' Who Spit in My Face, Neighbor Claims in Court Docs
Theroux says that Resnicow is a lawyer, and has used his legal training to make it "his twisted sport to bully and intimidate Mr. Theroux, depriving Mr. Theroux of his right to use and enjoy his property."
The actor accuses Resnicow of an array of "petty and disruptive conduct," including shutting off Theroux's access to a water line servicing his outdoor terrace, killing the ivy between their portions of the roof deck "because he knew that Mr. Theroux enjoyed the aesthetic provided by the ivy," and demanding that Theroux replace the original, century-old radiator in his apartment.
The suit also says that Resnicow substantially delayed Theroux's renovation of his property by, among other things, "baselessly accusing Mr. Theroux's contractors of damaging the marble in the Building's entranceway, and demanding that Mr. Theroux's contractor make repairs."
Also Read: Minnie Driver Responds to Neighbors' Paint-Bombing Accusation: 'I'm a Single Mom'
The suit also alleges that Resnicow threatened to generate bad press for Theroux and his wife Jennifer Aniston, should Theroux decide to sue Resnicow.
"If Justin's misguided advisors lead him to court, Justin would be 'opening the door' (as the lawyers say) to a broad range of allegations that would become publicly available, and which would not please Justin or his wife or their respective publicists," Resnicow allegedly threatened.
According to the suit the beef stems from Theroux's refusal to install the soundproofing of Resnicow's choice between their apartments. Theroux claims that Resnicow's preferred soundproofing would have cost up to $30,000 more than Theroux's choice, and would have made it "virtually impossible" for Theroux to preserve aspects of the original flooring in his apartment, as Theroux had a "strong interest" in doing.
Theroux is seeking at least $350,000, plus interest.
Pamela Chelin contributed to this report.