Justin Timberlake, the man who brought "SexyBack" in 2006, is breaking Billboard records in 2013.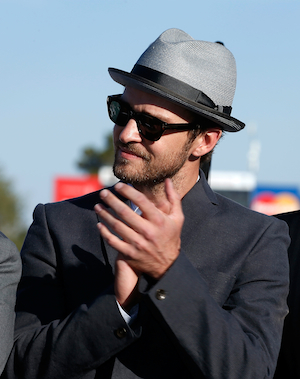 His new single, "Suit & Tie," featuring Jay-Z, debuted on Billboard's Pop Songs chart has scored the highest first-week total radio plays in the chart's 20-year history, which began in 1992 when it was launched to measure mainstream top 40 radio airplay.
Also read: Justin Timberlake Releases First Single From New Album, 'The 20/20 Experience'
Between Jan. 14 and Jan. 20, the song scored 6,045 plays and as a result shot to No. 14 on the chart, making it the highest bow for a song by a male artist. Jon Secada's "If You Go" previously held the record for its No. 19 debut the week of May 14, 1994.
Timberlake's latest song also bested Lady Gaga's "Born This Way," which was the last single to hold the Pop Songs chart record for first-week plays when it debuted with 4,602 during the week of Feb. 26, 2011.
All in all, not bad for the singer who says he produced the hit song "out of the blue" and "didn't expect anything out of it."
After a long hiatus to pursue an acting career, Timberlake announced last week that "The 20/20 Experience," his follow-up to 2006's "FutureSex/LoveSounds," will be available later this year.
Listen to "Suit & Tie" here: