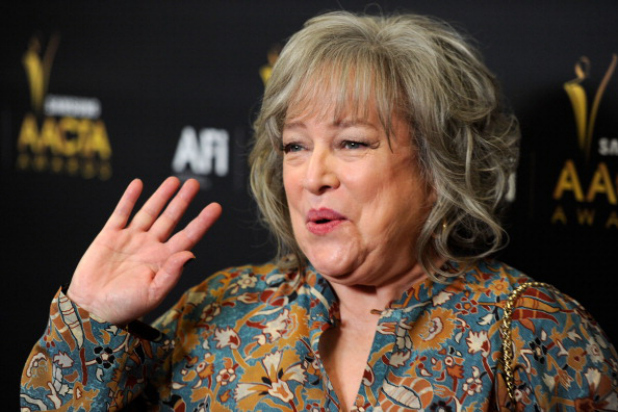 Kathy Bates is a changed woman, thanks to "American Horror Story: Coven."
The Oscar-winning actress' new-found optimistic attitude does not entirely stem from violently playing out her rage as the devious Madame LaLaurie on the upcoming FX drama. Nor is it simply from being free of NBC, which is not Bates' favorite network due to its handling of "Harry's Law."
But the combination of employment and Big Easy setting has Bates feeling alive for the first time in a while.
Also read: 'Glee,' 'American Horror Story' Showrunner Brad Falchuk Inks New Deal With Fox TV
"Sometime after [speaking to co-star Jessica Lange] I had a double mastectomy and so I was really still reeling and healing from that when I was having my meeting with Ryan [Murphy, show co-creator]. I wasn't really sure where to put my foot next in the business. I was so excited after that first meeting, I thought, 'There is life after all.' [Laughs.] I discovered that here in New Orleans," Bates told The Huffington Post.
Bates also divulged that she goes to a treatment center in New Orleans due to her lymphedema, and says she's now contemplating breast reconstruction for the first time since her surgery.
"I feel like I've just landed in clover, not only with the show, but for my own health," she said. "That's a great feeling. As my niece said: 'Lost in the right direction.'"