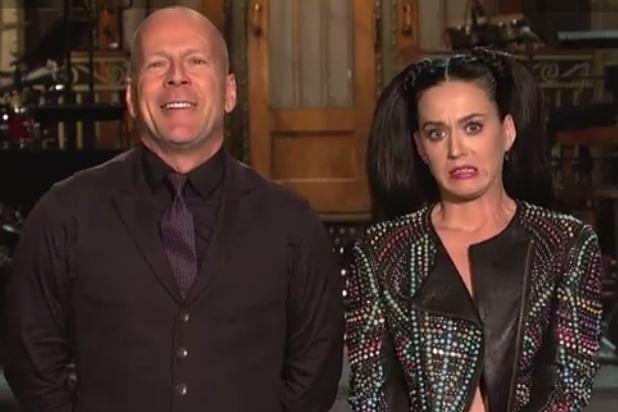 Katy Perry and Bruce Willis have very different interpretations of the "show some skin" hosting strategy.
In a promo for this weekend's "Saturday Night Live," musical guest Perry advises host Willis to flash the crowd some top-notch epidermis, tearing her jacket open to reveal a leather bra-top and nothing else.
Also read: 'SNL' Defying Ratings Expectations Despite Cast Exodus
Willis, in return, points to his always-exposed bald dome. Perry stands corrected, and … scene.
Watch the video:
If that brief one wasn't your cup of tea, the longer block of promos feature a swooning Cecily Strong, the newest "Weekend Update" anchor. She's a little green when it comes to the short commercials.
Watch the promos here: