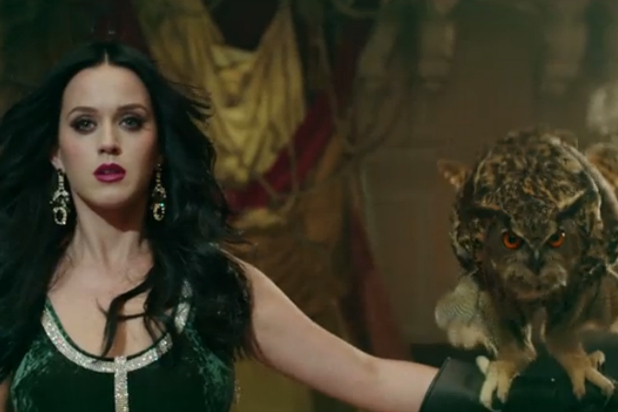 Katy Perry will love you "Unconditionally," even if she spontaneously bursts into flames or gets blind-sided by a car in the middle of a field.
The songstress succumbs to both fates in her new music video — but don't worry fans — she lived to tweet about it.
Perry explained on Twitter Tuesday night, "Yes, unconditional love sometimes feels like being hit by a car… Or being on fire… How does it feel to you?"
See photos: Lea Michele Teases Music Video With Shots From the Set
Aside from the tragic events in the video for "Unconditionally," there is also lots of snow, Victorian era ballroom dancing … and an owl.
Most of it plays out in slow motion to mimic the ballad.
"Unconditionally" is the second single off of Perry's album, "Prism." The music video for first, "Roar," was criticized by PETA for using safari animals in the shoot. No word on what the organization's owl-handling policy is.
Watch the music video: