Kelly Preston is going to "Karey On" for ABC.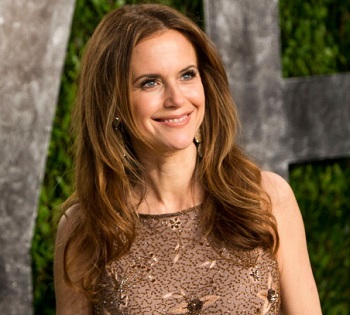 The "Jerry Maguire" actress has been cast to star in ABC's pilot from Andrea Abbate ("Rude Awakening," "Accidentally on Purpose"), which bears the working title "Keep Calm and Karey On."
Also read: Jane Seymour to Play "Inappropriate" Mom in ABC Family Comedy Pilot
Preston will play Karey, the clean-nosed black sheep in a family of petty thieves, drug addicts, and narcissists. When her brother is sent to prison, she decides to raise his kids along with her adopted African American son and give them the normal lives they deserve.
The cast also includes Jane Seymour who will play Dotty, Karey's mother. Dotty is described as "self-centered, theatrical and often inappropriate."
Also read: ABC Pilots 2013
"Men of a Certain Age" actress Majandra Delfino is also cast in the pilot, as Karey's sister Penny.
The pilot is being written and executive produced by Abbate. Shawn Levy ("Last Man Standing"), Marty Adelstein and Becky Clements are also executive producing. 20th Century Fox Television and 21 Laps/Adelstein are producing.