Ken Russell, the provocative and uncompromising British director known for violent, sexually charged films who had his greatest commercial success with a film adaptation of The Who's rock opera "Tommy," has died at 84.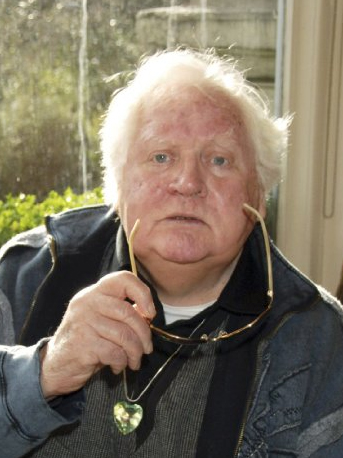 Russell first became known for a series of television films, many of them about great composers, and went on to make films with a strong emphasis on music.
Music critic Norman Lebrecht reported Russell's death on the site ArtsJournal, saying a member of Russell's family had told him the director died peacefully in his sleep Sunday.
"Among many achievements that spring to mind, he made British cinema less insular and self-referential," Lebrecht wrote. "He was also a leading creative force in the history of British television. He will be widely mourned."
His 1969 adaptation of D.H. Lawrence's novel, "Women in Love," became known for a nude wrestling scene between actors Alan Bates and Oliver Reed, and earned Russell an Oscar nomination for best director. Glenda Jackson won for best actress.
He was criticized for the violence in 1971's "The Devils," starring Vanessa Redgrave, but achieved his greatest commercial success with 1975's "Tommy," the adaptation of the Who rock opera starring Reed, Ann-Margret, Elton John, Eric Clapton, Jack Nicholson and Tina Turner, among others, as well as The Who. He collaborated again with The Who singer Roger Daultrey in "Lisztomania," a bawdy look at the life of composer Franz Liszt.
Other films included 1971's "The Boy Friend," 1980's "Altered States," starring William Hurt, 1988's "The Lair of the White Worm," starring High Grant and 1991's "Whore," starring Theresa Russell.
In his later years he made occasional appearances in the British tabloids, including for quitting "Big Brother after a fight with another contestant.