Steve Whitmire, who was the Muppeteer for Kermit the Frog for 27 years, said it was shocking when he was told he was fired.
"It felt like it was about five minutes of silence… and I just immediately tried to get answers," he said.
The answer, according to a statement issued by the Muppets studio, said that Whitmire was difficult to work with and had failed to address feedback over the years in regards to the character.
"We raised concerns about Steve's repeated unacceptable business conduct over a period of many years and he consistently failed to address the feedback," a spokesperson said. "The decision to part ways was a difficult one which was made in consultation with the Henson family and has their full support."
---
Also Read: Kermit Actor Was Fired Over 'Unacceptable' Conduct, Says Muppets Studio
---
However, on the "Today" show, Whitmire says that's just not true. He agrees he was outspoken, but that it was in service of the character.
"I offered notes, I don't think that makes someone difficult. It was totally an idea of trying to do what was best for the Muppets," he said, adding that nothing had been relayed to him as a "career-breaking problem."
"In terms of the character stuff of Kermit having become stale or bitter, it isn't true in my mind," Whitmire continued. "In my mind, my mentoring with Jim tells me that the minute the Muppets are reduced to being roles that are auditioned for and cast, it takes all of the individuality out of them.
"Their longevity is completely based on their consistency, and that is just super important, otherwise it's not Kermit or any of the Muppets at all and that's what I tried to push for and be outspoken about."
---
Also Read: Fired Kermit Actor Responds to Jim Henson Daughter's 'Depressed Victim' Slam
---
When asked why it took him so long to come forward with his firing — he was ousted in October — he said it was partially because he was hoping to get his job back.
"I still would like to hope that, I don't think it's going to happen now," he said.
However, he also revealed that he had been offered what he called "consolation prizes," such as a Disney legends award, but he would have to sign an NDA and frame it as that he had retired.
"It was disingenuous," he said. "I couldn't bring myself to do it."
Watch the full interview above.
Top 13 'Sesame Street' Characters Ranked: From Elmo to Mr Snuffleupagus (Photos)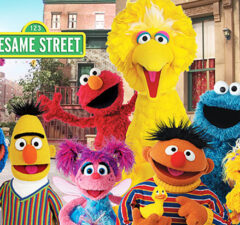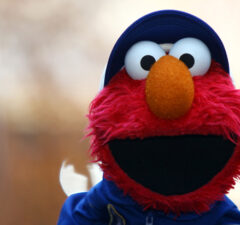 (Tap photo and swipe to view gallery)