Kerry Washington has signed a new overall deal with ABC Studios, the production arm behind her Shondaland drama "Scandal," TheWrap has learned.
The two-year deal is made under her new production company, Simpson Street. The actress/filmmaker has also brought in Sharla Sumpter Bridgett as a development executive and producing partner.
"I believe strongly in the importance of having a seat at the table which makes starting this production company thrilling for me," Washington said in a statement. "It's an honor to be at a point in my career when I can help generate projects that that are exciting, necessary, and truly reflect the world around us. I'm grateful to be on this journey with ABC, a network that remains unparalleled in its commitment to inclusive storytelling."
---
Also Read: 'Confirmation' Fact Check: What HBO's Anita Hill Movie Got Right and Wrong (Photos)
---
Simpson Street's first project was the HBO original movie "Confirmation," in which Washington played Anita Hill, the law professor at the center of the controversial hearings over Supreme Court Justice Clarence Thomas.
Under the new deal, Washington's company will develop broadcast, cable and digital projects exclusively for ABC Studios and ABC Signature, the digital division of the studio.
"Scandal" has been renewed for Season 6 for the 2016-17 season.
15 Most Shocking Shondaland Twists of 2015 (Photos)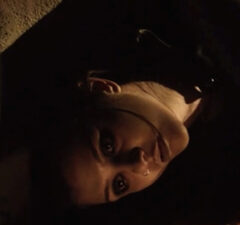 (Tap photo and swipe to view gallery)