Move over Britney Spears, there's a new pop star in town.
Kesha will extend her live performance blitz by signing up for a mini-residency at the Intrigue Nightclub at the Wynn Las Vegas, TheWrap's Party Report has learned.
The "Tik Tok" and "Timber" singer, riding a wave of favorable publicity and much-discussed performances as she continues a legal battle against her producer Dr. Luke, will perform on three dates this summer.
Her first appearance is Thursday June 23, followed by shows on Saturday, June 25 and Saturday July 23.
Kesha is the first household name to perform a residency at the Wynn's new space, which does not book the EDM festival headliners that have dominated Vegas for the past five years.
Also Read: Louis Tomlinson, Kate Hudson, Vanessa Hudgens Help Launch Wynn Vegas' Intrigue Nightclub (Photos)
"True Colors," Kesha's first release in years, comes courtesy of producer Zedd, who is a familiar face around the Wynn. He's signed to an extended multi-year residency with the nightlife properties, where he plays megaclubs XS and Encore Beach Club. On June 25, both are scheduled to play various venues on the property so a duet may be in the works.
Beyond the chummy friends spinning next door, it's a fitting nest for Kesha as two weeks after "True Colors" debuted as a surprise show at Coachella in April, it arrived as an official release on April 28 — the day that Intrigue first opened its doors.
Also Read: Zedd, Kesha Team Up at World Premiere of DJ's New Documentary (Video)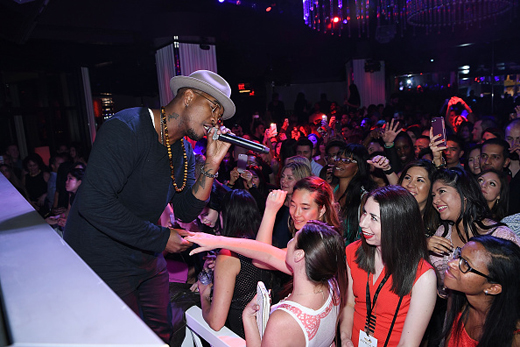 Intrigue is not a showroom with assigned seating, nor is it a thumping LED thunderdome, so it is likely she will perform on a small stage. At the least, it should be more intimate than her recent Billboard Music Awards performance in Vegas, which won her rave reviews.