Three words overshadowed everything else on opening night of South by Southwest Friday: Kick. Ass. Predator.
The
much buzzed-over "Kick-Ass"
had its first public viewing on Friday, as the opening film of South by Southwest. It lived up to its reputation … mostly.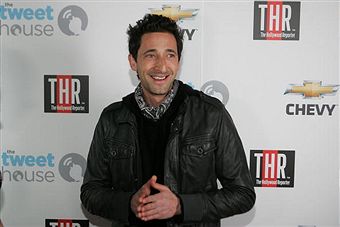 Starring Nicolas Cage and Christopher Mintz-Plasse, Matthew Vaughn's adaptation of Mark Millar's realistic ode to the superhero garnered nothing but love from the Austin audience. Though there was some mumbling it wasn't the spectacle that some hoped for in a mindless actioner.
But it wasn't the only highlight of the night. Showing after "Kick-Ass" ended, though at a different theater, 30 minutes of clips from Nimród Antal's "Predators," with Topher Grace and Adrien Brody, who was one of the celebs on hand for opening-night festivities – along with Mintz-Plasse John C. Reilly, Jonah Hill and Carla Gugino.
Both films overshadowed two other opening-night showings: Harmony Korine's gritty, documentary-style "Trash Humpers" and slice-of-life "Cherry," the semi-autobiographical tale of director Jeffrey Fine's own college experiences.
The next morning, "Predator's" Antal and the film's producer, Robert Rodriguez, met with the press. "Predators" keeps the focus on making a "studio film independently," Rodriguez said. "We learned from previous franchises, building off "Predator 2's" slighty future setting and ["Alien Versus Predator"]'s Ultimate Fighting mentality."
Antal, acclaimed for "Kontroll" but best known recently for B-grade actioner "Armored," echoed Rodriguez's statement that Fox kept its hands off the project and let them run wild — making specific points about being able to keep within budget and adhering to a strict schedule.
Whether that means a "studio film independently" is code for "being kept under budget and on time" remains to be seen.
And Rodriguez revealed that next up for him would not be his take on "The Jetsons," rather a fourth "Spy Kids" film featuring new actors and a script he just turned into the Weinstein Company.
"I'm rebooting someone else's franchise and my own … kinda weird," he said.