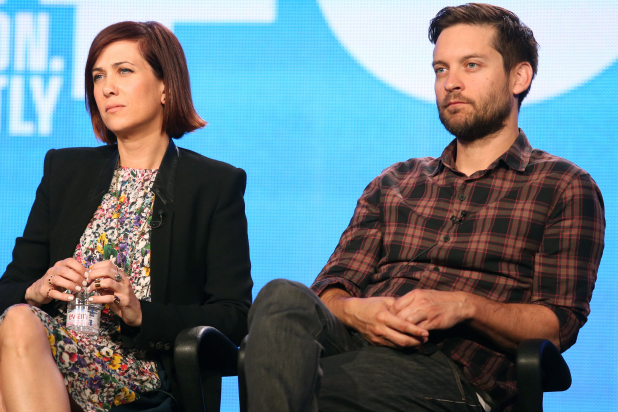 "Spoils of Babylon" star Kristen Wiig wishes new "Saturday Night Live" star Sasheer Zamata luck.
Zamata was hired after "SNL" was criticized for its lack of an African-American woman in the cast.
"I am excited about the new hire — it's great," Wiig told TheWrap during a Television Critics Association panel about her new IFC show, "Spoils of Babylon."
The show also hired new writers LaKendra Tookes and Leslie Jones.
See video: SNL Hires Two Black Female Writers From Auditions That Cast Sasheer Zamata
"Spoils" was created by former "SNL" writers Andrew Steele and Matt Piedmont. Steele hasn't followed the diversity issue very closely, but offered a passive thumbs up.
"Congratulations to the new people who got hired at 'SNL' and their diversity," Steele said.
Wiig said after the panel that the newest NBC employees are in good hands at her old show, where she did 136 episodes: "The lessons I've learned in how to write, perform in an ensemble, be a part of a group and have that sort of a family mentality is something that I feel very fortunate that I got to experience and take with me."
See photos: 2014 TV Preview: 26 Upcoming Shows to Watch This Winter & Spring
She also praised "SNL" mastermind Lorne Michaels.
"He's incredibly smart, he changed my life. Wiig said. "He's just an incredible man."
Zamata, Tookes and Jones will join "SNL" Monday. Their first show will be Saturday, Jan. 18, with host and musical guest Drake.