Hugh Glass, Leonardo DiCaprio's character in "The Revenant," is going to have another run-in with a bear when DreamWorks Animation's "Kung Fu Panda 3" arrives in theaters Friday.
And just as in the Alejandro G. Iñárritu-directed Oscar contender, the smart money at the box office is on the bear. "Kung Fu Panda 3" will take in $45 million-plus and knock "The Revenant" out of the top spot, according to the analysts.
Fox, which is distributing both films, would be happy if Po (voiced by Jack Black) and his posse (Angelina Jolie, Seth Rogen, Dustin Hoffman) can match the $47 million that the last sequel debuted with in May of 2011. Advance sales for "KFP 3" were outpacing both that film and DWA's last release "Home," which opened to $52 million last March.
Also Read: 5 Reasons Why 'Kung Fu Panda 3' Will Deliver a Karate Chop at the Box Office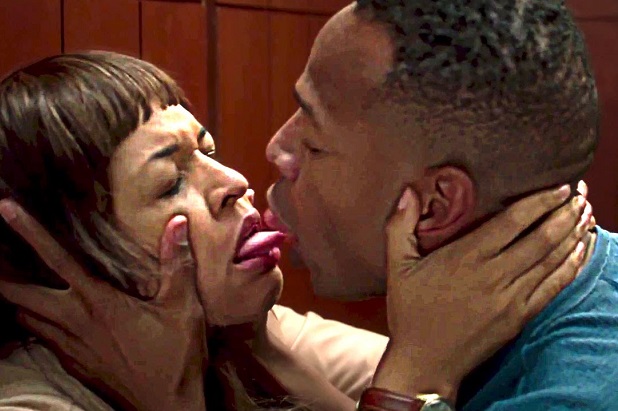 Marlon Wayans' spoof "Fifty Shades of Black" and Disney's sea rescue thriller "The Finest Hours" also open wide this weekend and appear headed in different directions. The "Fifty Shades" send-up from Open Road Films was made for $5 million and is tracking at around $15 million and could go higher. The Chris Pine-Casey Affleck Coast Guard tale cost $80 million to make and is looking at a $10 million first weekend.
"Kung Fu Panda 3" is a co-production of DWA and Shanghai-based Oriental Dreamworks, a consortium of Chinese companies, the first time an animated movie has ever been produced by a Chinese and an American company.
It seems to have worked. "Kung Fu Panda 3" has been well-reviewed and is at 80 percent positive on Rotten Tomatoes. Fox has found a good date to roll it out too, since it won't face any competition for the kiddies until early March, when Disney rolls out "Zootopia."
Also Read: Marlon Wayans Spoofs Christian Grey in 'Fifty Shades of Black' Trailer (Video)
"Fifty Shades of Black" represents a major shift for Open Road Films, which has been busy with its Oscar Best Picture contender "Spotlight" for the past few weeks. Don't be surprised if this one over-performs — it's Wayans doing what Wayans fans want to see.
The R-rated spoof of the steamy Universal Pictures hit "Fifty Shades of Grey" is directed by Michael Tiddes, and was scripted Wayans and his partner Rick Alvarez. It will be in roughly 2,150 theaters.
Also Read: Chris Pine, Casey Affleck, Eric Bana Honor US Coast Guard at 'Finest Hours' Premiere (Photos)
Disney's "The Finest Hours" is based on the true story of the 1952 Pendleton rescue mission attempt, in which Coast Guard ships labored to save the crews of two oil tanks destroyed in a massive storm.
Eric Bana, Ben Foster, John Ortiz and Holliday Grainger join Pine and Affleck in the thriller, which is directed by Craig Gillespie.
The reviews aren't strong at 30 percent positive on Rotten Tomatoes, and the film's social media profile isn't either. It's in the range of "McFarland, USA," an inspirational sports saga that debuted to $10 million last February. It will be in roughly 3,000 theaters, a number of them IMAX.
Also Read: Natalie Portman Fights for Her Family in First 'Jane Got a Gun' Trailer (Video)
"Jane Got a Gun," the Western starring Natalie Portman that was originally at Relativity, will open on roughly 550 screens for the Weinstein Company.
Friday's debut will mark the end of a long and winding road for the film, which is drawn from Jim Duffield's 2011 BlackList script. It is directed by Gavin O'Connor and co-stars Joel Edgerton, Ewan McGregor and Noah Emmerich.
Also Read: 'The Revenant' Director on Leonardo DiCaprio's 'Bear Rape' Scene: 'Why Didn't I Think of That?'
At one point, Michael Fassbender, Jude Law and Bradley Cooper were all set for roles in the film, but they dropped out. Law exited in 2012, when original director Lynne Ramsey exited.
TWC acquired the domestic rights to "Jane Got a Gun" last summer, after its attorney David Bois was able to secure them prior to the Relativity bankruptcy auction. Boies' law partner Jonathan Schiller is the father of Zach Schiller, a producer on the film.