As revenues from the newspaper continue to decline, the Los Angeles Times has overhauled its revenue and advertising teams to focus more on digital, social and promotional opportunities.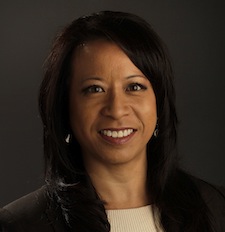 "The competitive landscape is evolving faster every day, and our ability to remain at the forefront demands ongoing change," John O'Loughlin, the Times' chief revenue officer and executive vice president, advertising sales, said in a statement. "The Los Angeles Times Media Group has great momentum heading into the New Year, and these new hires and promotions clearly indicate we do not intend to cede our current pole position."
Translation: With advertisers looking to new platforms like mobile and social media, newspapers must adapt as well.
Despite increases in traffic to the website, the Times digital revenue remains stagnant. With no clear-cut course to achieving a substantial increase, one person with knowledge of the situation said O'Loughlin is "throwing everything at the wall hoping something will stick."
To that end, the Times has hired Andrea Nunn as vice president, media and business development, placing her in charge of advertising sales for the broadcasting and publishing divisions. Nunn last served as the vice president for affiliate sales at HBO and previously worked at McCann Erickson.
Also Read: L.A. Times Charts Promising Online Growth — But Where's the Money?
In addition, Jennifer Collins has come aboard from Variety as vice president, digital revenue products, making her responsible for "building and deploying new revenue solutions, partnerships and associated data-drive opportunities." As general manager of Variety's website, Collins played a large role in overseeing the site's controversial paywall.
Meanwhile, three employees earned promotions. David Burns, formerly the Times' managing regional sales director for the Westside, will now take over as vice president for promotional revenue, sports and events. He is in charge of product integration and sponsorship, particularly in the "wine, spirits and beer categories." As the Times' own release admits, that sounds like a lot of trips to Las Vegas for Mr. Burns.
Mike Kechichian moves from manager of advertiser marketing to vice president of advertiser marketing.
Finally, Jeff Dellinger is now in charge of business operations for the Hero Complex blog, in addition to his existing role as director of entertainment advertiser marketing.
A Times spokesperson said that most of these were newly created positions and declined to make any of the individuals available for comment.
These moves are also a result of the recent departure of two executives — Stacey Farish and Anna Magzanyan. Farish left her job as vice president of ad sales, media and live entertainment, to become publisher of TheWrap starting January 1.
Rather than appoint one person to replace her, the hiring of Nunn and promotion of Burns fills the gap left by her departure.
Magzanyan, who was vice president of advertiser marketing, left in mid-October and now works at Clear Channel Radio. Kechichian has assumed her post.