A host of celebrities have joined forces in an effort to combat the growing food crisis that's been spreading across Somalia and East Africa.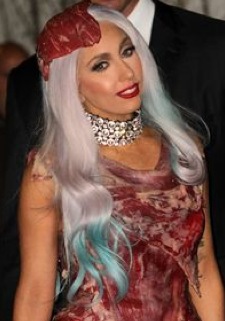 The "I'm Gonna Be Your Friend" campaign aims to reach nearly 600 million potential donors by recruiting celebrities to a post short film about the crisis on their Twitter and Facebook accounts.
The film, directed by "The Last King of Scotland" director Kevin Macdonald, uses the 1973 Bob Marley & the Wailers track "High Tide or Low Tide" — which includes the "I'm gonna be a friend" line — as its soundtrack.
So far, Lady Gaga, Justin Bieber, Rihanna, U2, David Beckham, Kanye West, Eminem, Madonna, Jennifer Lopez and Coldplay are among those who have joined the campaign, with organizer Save the Children continuing to recruit celebrity participants.
In an additional fundraising effort, Macdonald's film and Marley's song can be purchased through iTunes or through Marley's Facebook page — the latter of which will also present click-through links where donations can be made.
According to Save the Children, the famine in Somalia and throughout East Africa affects 10 million people, many of whom have no food, water or livestock. The organization goes on to claim that, in Somalia alone, 1 million children are in danger of starvation.
"Not one child should be denied food nor water. Not one child should suffer," Marley's widow, Rita Marley, said of the campaign. "Along with Save the Children, we must stand up together as friends to put a stop to this, to feed our children and to save their lives."