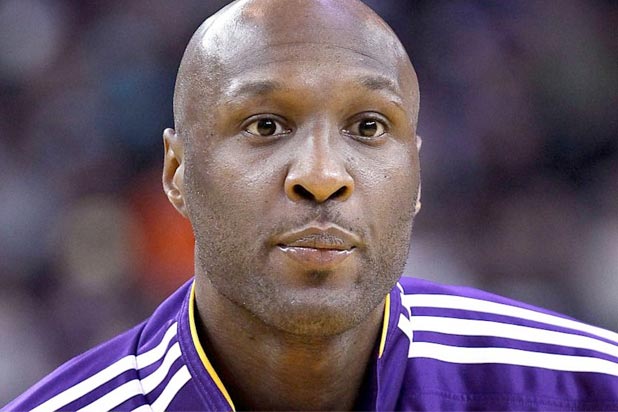 Lamar Odom's health rebound is continuing along its remarkable path.
The former NBA and reality TV star, who was found unconscious in a Nevada brothel in October, is no longer relying on machines as his health recovers, his estranged wife Khloe Kardashian told Extra.
"He's definitely doing better, which is awesome. Every day is better, he's off of all machines … he is alive on his own, and no machines are helping him, which is great," Kardashian said.
Also Read: Lamar Odom's Dad Claims Khloé Kardashian Is Blocking Him From Visiting His Son (Video)
Still, she cautioned, Odom "has a lot of physical and cognitive therapy to go through, so it's a long road for him."
Kardashian noted that Odom, who turned 36 on Nov. 6, has his ups and downs.
"It's gonna be a long, long time. Every day is different — some days he's really strong, and some days he's weaker than the day before because it's mentally draining, I'm sure, on him," the "Keeping Up With the Kardashians" star said.
Also Read: Lamar Odom's $75,000 Brothel Binge: How He Racked Up That Massive Bill
Calls placed to 911 by brothel workers after Odom was found unconscious indicated that he had admitted to using cocaine prior to his arrival at the Love Ranch brothel for a multi-day spree with two prostitutes, and that he had taken "up to 10" herbal sexual enhancement supplements during his stay at the brothel. Odom reportedly suffered multiple strokes and kidney failure.
However, court papers obtained by TheWrap indicate that Odom — who has struggled with substance abuse in the past — may have also ingested cocaine during his stay at the brothel.