The truth will set you free? Maybe not in Lance Armstrong's case.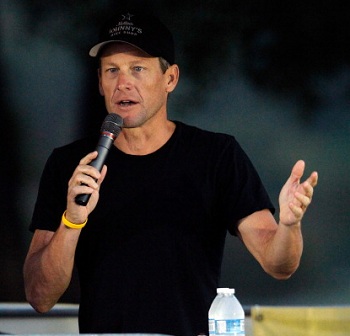 Disgraced bicyclist Lance Armstrong, who admitted to using performance-enhancing drugs during his cycling career in an interview with Oprah Winfrey last month, is now facing a lawsuit that could cost him at least $12 million.
SCA Promotions, which paid Armstrong big bonuses for winning three Tour de France races, plans to sue Armstrong for its money back, the company's attorney, Jeffrey Tillotson, told Ashleigh Banfield on "CNN Newsroom" on Wednesday.
Also read: Lance Armstrong Confession: Did Anyone Actually Believe Him?
Tillotson, who told Banfield that the suit could be filed as early as Wednesday, said that the company will try to retrieve its $12 million in bonuses, and with interest and legal fees the damages could reach "close to $15 million."
Armstrong was stripped of his seven Tour de France titles last year after he decided not to fight the allegations from the U.S. Anti Doping Agency against him.
Tillotson said that the decision to sue came after Armstrong ignored SCA's demand that he pay the money back.
Also read: 'Daily Show' Jon Stewart on Lance Armstrong Doping: 'I Shelled Out $1 for You'
"We've made our demand for the return of the money we gave him," the attorney said. "Mr. Armstrong and his legal team have not complied with that demand, and have publicly said he's not going to return with prize money. So we're left with little choice but to institute legal proceedings, which my client plans to do."
The back-and-forth extends beyond that; Tillotson told Banfield that Armstrong sued SCA after the company questioned whether it should pay Armstrong the bonuses, in light of the doping allegations, and that Armstrong received a settlement from that suit.
At the time of that suit, Tillotson said, Armstrong and his lawyers "almost taunted us, saying, 'If we're ever stripped of those titles, we'll give you the money back.' I think at that time Mr. Armstrong thought that he'd never be caught."
Obviously, a lot's changed since then.
Watch Tillotson discuss the lawsuit on CNN in the video.