Let me get this straight.
We all know that Fox News – cable's top-rated news network — has spent the first year of Barack Obama's first term berating the administration – with one of its hosts calling the president a "racist."
Rather than reprimand that host – Glenn Beck – the network encouraged him, which led to Beck's discrediting of White House environmental jobs advisor Van Jones, calling him a "communist-anarchist radical" and forcing him to resign.
Now we've got Anita Dunn, the White House communications director, telling the New York Times, essentially, that it's on? Via the Times:
"We're going to treat them the way we would treat an opponent," said Anita Dunn, the White House communications director, in a telephone interview on Sunday. "As they are undertaking a war against Barack Obama and the White House, we don't need to pretend that this is the way that legitimate news organizations behave."
You're just doing this now?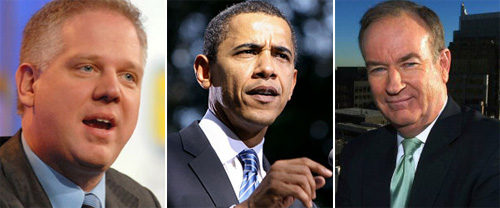 Dunn's remarks beg a number of questions, most notably this one: In underlining this, does the White House risk becoming MSNBC, with Obama serving as its Keith Olbermann?
Semantics aside, though, the Obama administration has been treating Fox News like the evil empire since at least September, when Obama's mini-tour of Sunday talk shows skipped Fox News.
If it really is a war — and not one manufactured by articles like this one and Fox News producers — then explain why Roger Ailes met with Obama confidante David Axelrod for coffee in Manhattan last month, and why – if it is really a war – Dunn would tell the Times Obama would "likely to be interviewed on the network in the future."
In real wars, you don't usually meet for a cup of tea.