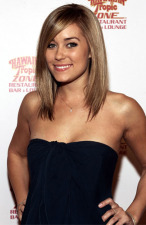 Lauren Conrad, who has starred in the MTV "reality" shows "The Hills" and "Laguna Beach" is working on a new project with the network.
A spokesperson for MTV confirmed to TheWrap that Berman Braun is lined up to produce a show that will follow Conrad as she tries to establish her own fashion company.
Conrad has already dabbled in the world of fashion. She debuted a collection at 2008 L.A. Fashion Week and helped design a line for the department store chain Kohl's last year.
The news of Conrad's plan to return to MTV was first reported by the Hollywood Reporter.